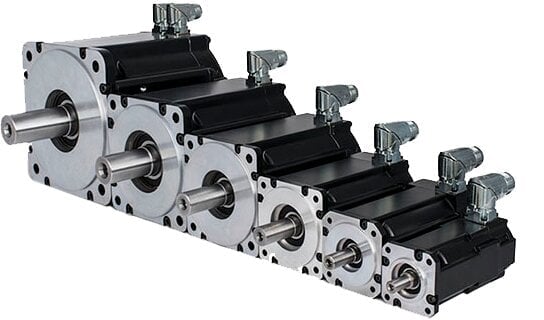 AKM2G
This page covers AKM2G and AKM2G Low Voltage motors. This motor series delivers high power and torque density with a low inertia rotor design. They offer multiple connector, shaft, mounting, and feedback options and have holding brake and thermal sensor options.
Standard AKM2G motors are available in 6 sizes while the low voltage model is available in 3 frame sizes. 
Technical data of all available motor windings can be found in the motor manual on page AKM2G PDF Downloads. Technical data of the built-in holding brakes are on page Holding Brake.