Kollmorgen Corporation Celebrates 105 Years of Innovation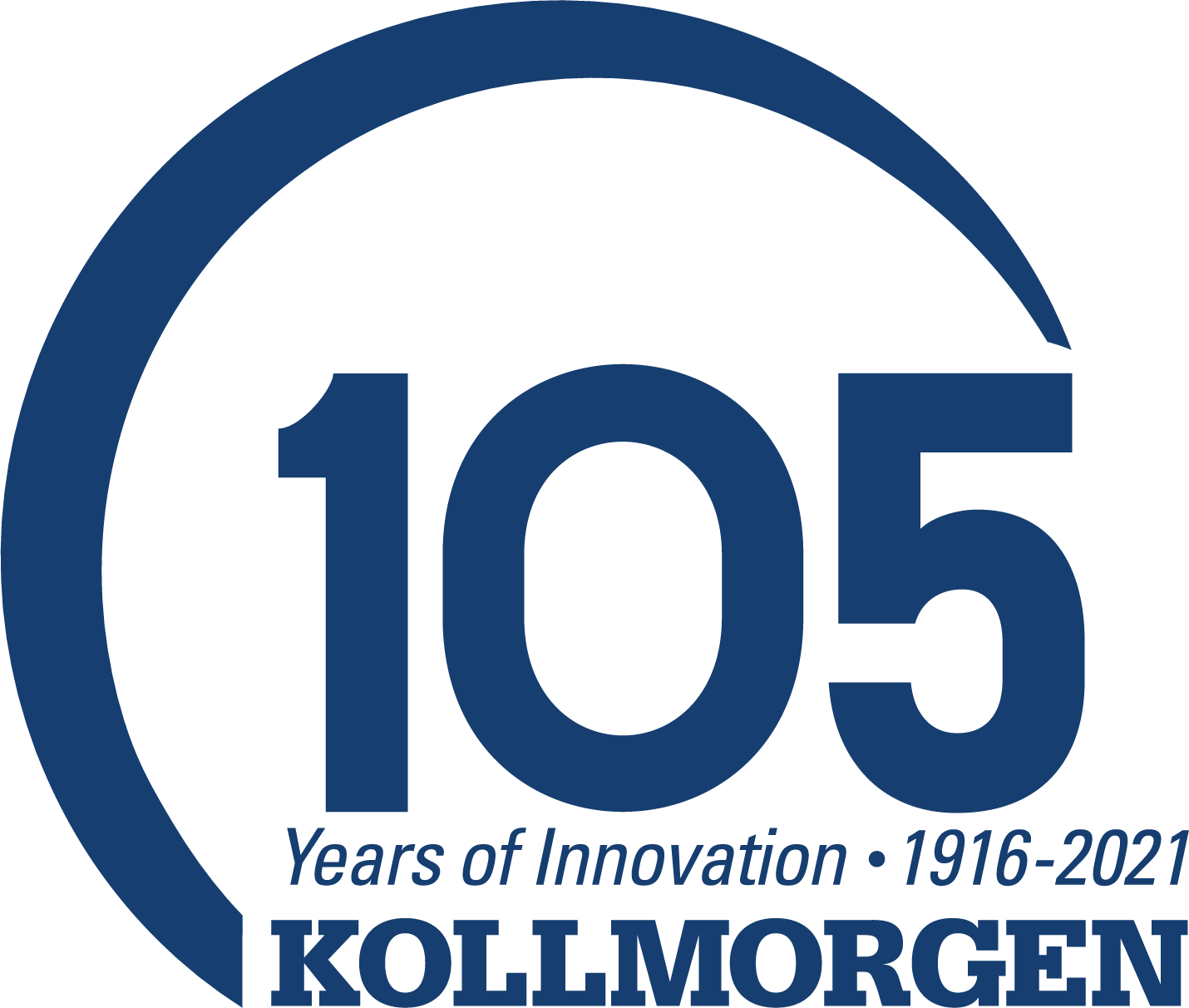 The year 2021 marks Kollmorgen's 105-year anniversary, a century of innovative solutions that have brought big ideas to life, kept the world safer, and improved peoples' lives. Since the introduction of founder Dr. Friedrich Kollmorgen's patented two-telescope design in 1911, and the company's incorporation in New York on March 22, 1916, the company has progressed and merged with like-minded visionaries who were committed to solving problems by designing precision-made products. Through the decades, Kollmorgen would be considered the preeminent technological and experiential leader in the design and manufacture of submarine periscopes for the U.S. Navy. And at the start of the nineties, it held the leading market position in the international marketplace as well.
The History of Kollmorgen (pdf book) »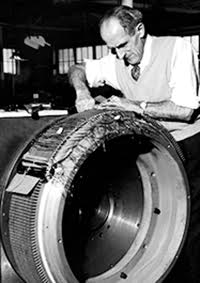 While Kollmorgen Optical Company was growing, another immigrant, Hugo Unruh, left the harsh conditions of post WWI Germany and arrived in America in 1924. Hugo found his niche manufacturing various motors at Arnesen Electrical Company out of New York. However, after the war, business contracted and he found himself unemployed at the age of 42 with a net worth of approximately $4000. He used that money to purchase used equipment and material to begin a new business venture, "Inland Motor," with a business partner.
One big problem was finding an available facility, so in 1948, Inland Motor started operations out of the duo's basements, garages, and even the kitchens. Hugo's wife, Eleanor, wound the first armatures and baked the insulation in the kitchen's stove.
Inland Motor grew quickly, forcing production to move to an expanded garage in Pearl River, New York in 1949. In his past job, Hugo had built generators and gyro spin motors for the MIT Instrumentation Laboratory. The laboratory continued to rely on Hugo at Inland, calling on his services to help address special rotating machine problems, such as those encountered in the early inertial guidance systems for missiles and space vehicles. The gimbal drives on these systems required an entirely new kind of motor. This led to revolutionary "frameless torquers" designed by Hugo.
Frameless torquers became the fastest growing, most important part of Inland's business. In fact, by 1957, sales of frameless torquers had increased and the Pearl River shop was bursting at the seams with 60 employees. Attracted to the city of Radford, VA, Hugo decided to move farther "inland" into a city-owned building formerly occupied by a ribbon mill. On November 1, 1958, an advance party of six employees from the Pearl River plant, including Hugo, set up shop on 501 First Street. At the time, Hugo thought the facility was much larger than what he needed. Little did he know that in just four years, Inland would not only use up all of this building's space, and would still need more space for offices. By the end of 1960, all of Inland Motor was in Radford.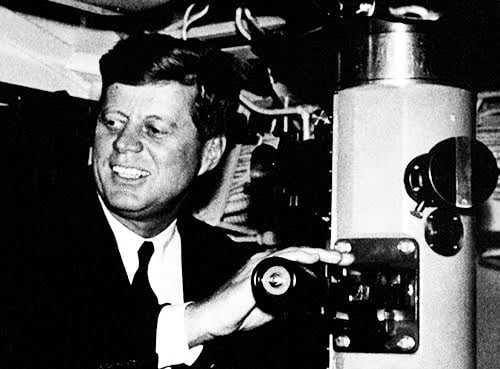 In 1960, Inland Motor celebrated its first million-dollar year. The post WWII need for periscopes continued to keep Kollmorgen busy as well. Both Inland and Kollmorgen were being stretched to the limit. Kollmorgen had the resources to help Inland and it soon became apparent to friends Otto Kollmorgen, Fredriech's son who was now president of Kollmorgen, and Hugo that joining forces would be mutually beneficial. In May, Kollmorgen Optical Company and Inland Motor Corporation merged and became a publicly owned company: Kollmorgen Corporation.
Kollmorgen suggested a merger with Macbeth Corporation in 1967, pointing out the synergy of its color and spectrophotometry business with the Macbeth product lines. Renowned innovator Norman Macbeth, whose father invented artificial daylighting, saw the opportunity as a way to fast-track the realization of his dream of offering a complete approach to the light and color instrumentation and standards markets.
In 1949, another pioneer, Robert "Bob" Swiggett, was working as a project engineer at Powers Chemco, in Glen Cove, New York, when a co-worker showed him a U.S. Army Signal Corps report on graphically produced patterns with crude copper patterns on a phenolic base. This inspired Bob to design some etched patterns of what a printed circuit would be – and then he exhibited them at the Institute of Radio Engineers' annual convention. The show, plus many educational sales calls, resulted in sample orders from RCA, G.E., and Delco Radio – forcing Bob and his staff of two to begin production in Chemco's basement.
Sales of printed circuit boards reached $50,000 in 1951 and Photocircuits Corporation was officially formed with John D. Maxwell as President, Bob Swiggett as Executive Vice President, and a support staff of five. Then Photocircuits developed the basic building blocks of the printed circuit process – epoxy-glass laminates and plated-through holes – in 1952. This led to a contract for the U.S. Air Force with IBM as a partner. Production chaos ensued at Powers Chemco: Boards were printed in the basement, plated and etched in a garage 200 feet away, and assembled across the street in the cellar of a bar.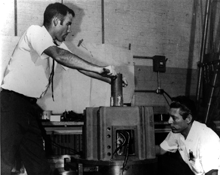 They'd move into a new 32,000 sq.-ft. facility on Sea Cliff Avenue in 1956. By 1967, Photocircuits was approaching $10 million in sales, but the company was staggering under the weight of its own growth and sought capital to fund its further expansion. The company looked into going public, but found itself valued at only $9 million in a public offering. In early 1970, Dick Rachals, president of Kollmorgen, and an old friend and sailing buddy of Bob's, proposed a deal. Kollmorgen and Photocircuits merged in February, 1970.
Bob and his brother, James, would revolutionize management "smallness" at Kollmorgen. Their concept of productization, where all employees on product teams were eligible for bonuses; managers held monthly meetings to review business conditions; and each worker conducted a ''reverse review,'' an annual evaluation of superiors, which landed the company on the top 100 companies to work for list in 1984.
Today over 1,500 employees from around the world remain inspired by the spirit of innovation the company's pioneers exhibited. Our teams listen to our customers' ideas and put them in motion in ways they may have not even dreamed possible.
Kollmorgen is a brand of Regal Rexnord (NYSE: RRX), a premier global designer and producer of a wide range of motion control and power transmission solutions. With engineered components and systems that provide the essential control of equipment speed, torque, positioning, and other functions, Regal Rexnord products can be used in nearly any machine, process or application involving motion.