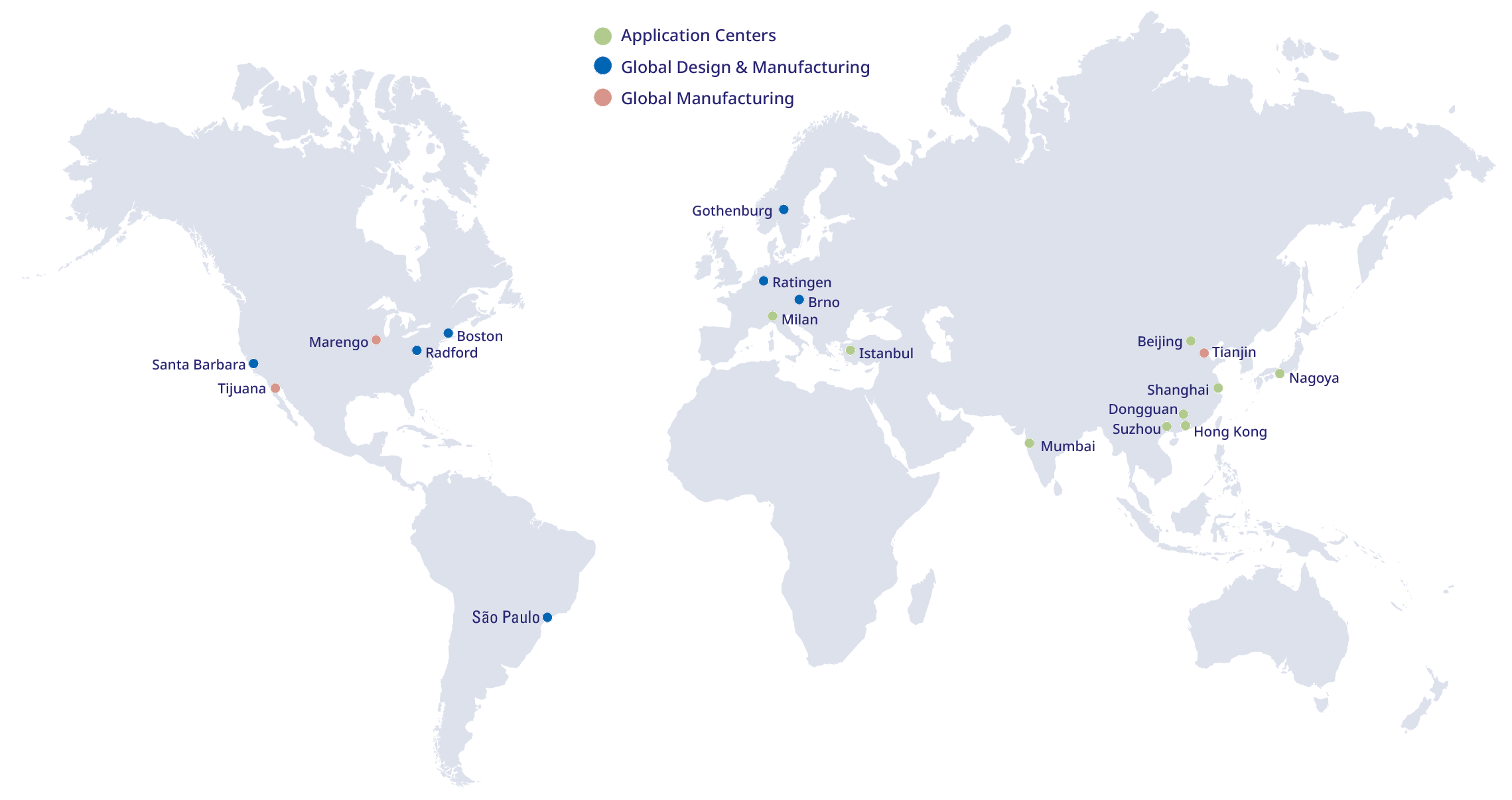 We have low-cost manufacturing facilities in North America, Europe and Asia ensuring cost-effectiveness, continuity, and timeliness of supply. Our global supply chain, with multiple sources, provides greater flexibility and reduces your risk in this turbulent financial time.
Americas
North America
Kollmorgen Corporation
203A West Rock Road
Radford, VA 24141
United States
1-833-565-5667
Phone Support
Kollmorgen North America
Current Kollmorgen Distributors: 800-454-8707
Customer Inquiries: 833-565-5667
South America
Altra Industrial Motion do Brasil Equipamentos Industriais LTDA.
Avenida João Paulo Ablas, 2970
Jardim da Glória, Cotia – SP
CEP 06711-250
Brazil
(+55 11) 4615-6300
Europe, Middle East & Africa