Kollmorgen Automation Suite Software
Kollmorgen offers innovative software solutions for programming every part of the machine, from the servo drive level, to the automated coordination of machine axes, to the human machine interface. Our broad selection allows you to choose the best programming environment for your engineering resources and machine requirements.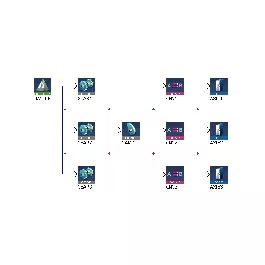 Motion Control Programming solutions for Kollmorgen Automation Suite™ include Pipe Network™ and PLC Open for Motion, an integrated solution, and a standardized solution that leverages existing resources, respectively.
Learn how to engineer exceptional machines, robots and vehicles with the highest-performing, most reliable motors, drives, automation solutions and more.
Learn More