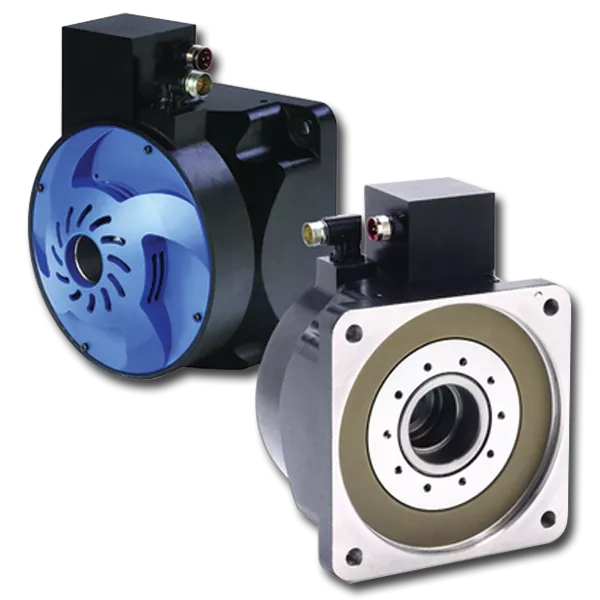 <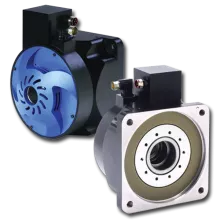 >
Cartridge DDR®
Our exclusive Cartridge DDR® servo motors combine the performance advantages of a frameless motor with the ease of installation of a full-frame motor. They feature an integrated, factory-aligned high resolution feedback device and a unique bearingless design that couples directly to the load, using the machine's own bearings to support the rotor. Most models can be installed in under five minutes.

Product available worldwide
Features
Features
5 frame sizes, multiple lengths
230 / 400 / 480 VAC windings available (high and low)
4.5 to 510 N-m (3.3 lb-ft to 376 lb-ft) continuous torque accommodates a wide range of high-power application requirements
Speeds up to 2,500 rpm meet most medium speed and high torque application requirements
Power ratings from 775 to 11,700 watts meet high power demands for most applications
Integral sine encoder feedback provides resolution of over 134 million counts per revolution
Built-in thermistor provides over-temperature protection
UL Listed for global acceptance
Benefits
Provides the space-saving and performance advantages of a frameless DDR motor with the ease of installation of a full-frame motor
Integrated compression coupling and shipping hardware: eliminates parts and labor for a faster, lower-cost machine build
Installs in 5 minutes
Up to 50% more torque density than comparably sized conventional servo motors
Direct load connection eliminates backlash, compliance and maintenance of gearboxes, belts or pulleys
Low cogging for smooth low-speed rotation
Zero backlash and compliance provides more responsive system performance
Pre-configured amplifiers and feedback devices simplify installation and startup
Specifications
|   | C04x, C05x, C06x | C09x, C13x |
| --- | --- | --- |
| Coupling Technology | Single bolt split hub, access front motor | Multi-bolt compression, access from rear of motor |
| Mounting Requirements Shaft TIR | .005" (.13 mm) | 0015" (.038 mm |
| Perpendicularity of Machine Mounting Face | 004" (.10 mm) | 002" (.051 mm) |
| Concentricity of Machine Pilot to Shaft | .004" (.10 mm | .002" (.051 mm |
| Shipping Hardware | Alignment bolt and cap screw | 4 set screws and 4 shipping bolts |
| Mounting Procedure | Procedure # M-RT-S19-0 | Procedure # M-RT-019-07 |
Learn how to engineer exceptional machines, robots and vehicles with the highest-performing, most reliable motors, drives, automation solutions and more.
Learn More