Kollmorgen is a key player in the Industry 4.0 revolution with solutions for robotics and automated guided vehicles with 2,000 people employed worldwide. Our infrastructure, intellectual knowledge, passion and experience are testament to our pursuit of motion excellence. And because of our heritage of customization, we see opportunities, not obstacles.
Why Work for Us?
More than five decades ago, Kollmorgen developed the direct drive technology that enables some of today's most remarkably innovative machines.
We helped engineers build the first self-contained artificial heart. Our end-to-end onsite engineering resulted in China's first air-jet loom for manufacturing, and we've been a pioneer in hybrid motor technology for transportation for two decades.
We work together to win together.
Meet our People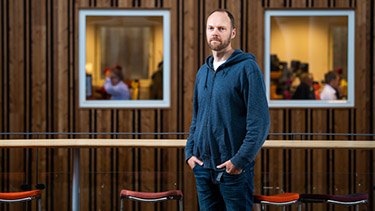 I'm "defined" by extreme action sports. Whether snowboarding off-piste or surfing the extreme waves of nature, I love the challenge of uncertainty.
Although some might see action sports as quite the opposite of engineering, my tech-nerd side lives in harmony with my other self. My home houses at least 6 computers and a lot of tech gear. - I'm a dare devil and tech-nerd at that same time.
My role at Kollmorgen is to make the impossible possible. I coordinate with our engineering partners daily to move projects forward. Projects are constantly evolving and we're always learning. I'm never bored, although I'm a very impatient type of guy. The best part is when I'm clueless right in the middle of a new complex problem. It's in some way like riding that crazy wave of nature - The larger the challenge, the better.
Studied: Industrial Engineering, Linnaeus University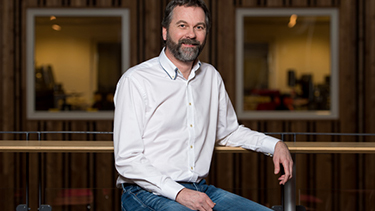 When you find yourself explaining complex software details to your non-tech friends, and they all look like giant question marks, then you know you are a full-blood techie. Fortunately, around here, I am not alone!
 I develop and upgrade systems for optimum performance through continuous iterations. The best thing about this place is that things are developing all the time. Literally, whatever code we write, it directly shows up in the real world, immediately impacting our test vehicles' behavior. That's pretty cool! And I can't imagine another workplace with this many nice and competent colleagues! I've been here a long time now, and I'm planning on staying.
Studied: Computer Science, Chalmers University of Technology
Studied: Mechatronics, Chalmers University of Technology
View Our Offices & Open Positions