Kollmorgen is a key player in the Industry 4.0 revolution with solutions for robotics and automated guided vehicles with 2,000 people employed worldwide. Our infrastructure, intellectual knowledge, passion and experience are testament to our pursuit of motion excellence. And because of our heritage of customization, we see opportunities, not obstacles.
Why Work for Us?
More than five decades ago, Kollmorgen developed the direct drive technology that enables some of today's most remarkably innovative machines.
We helped engineers build the first self-contained artificial heart. Our end-to-end onsite engineering resulted in China's first air-jet loom for manufacturing, and we've been a pioneer in hybrid motor technology for transportation for two decades.
We work together to win together.
Meet our People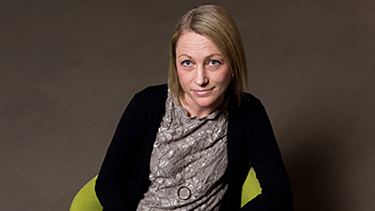 I really enjoy working in Hi-Tech and automation. Although accounting isn't so close to the technology, our brilliant and dedicated engineers are always eager to invite us into their world of science. It is really interesting to see the continuous progress and the great achievements we're responsible for. It's certainly a fascinating industry to work in.
Since we are a mid-sized company with the power of a larger international business group behind us, I have to be very adaptable and work multirole. We manage financial flows throughout the whole world so there's always something new happening. It's a constantly changing and interesting environment to work in.
Studied: Business Administration, University of Gothenburg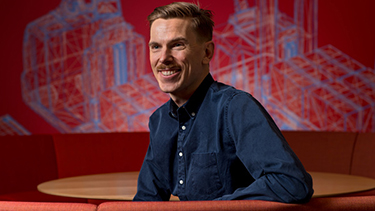 What I enjoy most about my work is the constant need to be coherent with the marketplace. The business is booming and my role of finding opportunities and then addressing them with insights is really interesting and rewarding. My main work is to analyze and connect the dots. To segment and position a strong portfolio of products to the future market.
One thing that motivates me in this global environment is all the great people you meet. Not only colleagues, but stakeholders from all over the world.
Studied: Industrial Management and Engineering, The Faculty of Engineering at Lund University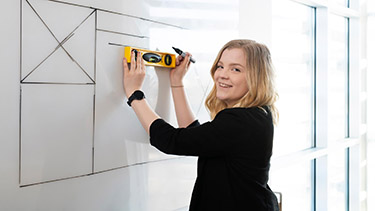 I'm fascinated by psychology, and specifically how different people perceive reality differently. From an early age, I was also passionate about drawing and composition. So UX Design as a profession became the natural path for me to follow.
Designing the user experience for AGV and Mobile Robot applications is challenging and exiting. These are highly complex products, and the aim is to make the interface as easy to understand and use as possible. A lot of my work consists of interpreting our end-users' perception, experimenting with new UX-prototypes, gathering behavioral input, and iterating to further improve and simplify our products. I'm the bridge between humans and technology, with the vision of making robots our best friends.
What I really value with Kollmorgen, is the openness and creativity. From the very beginning you're heavily involved and responsible for the output of the final product. This industry is also really booming, which makes it even more exciting.
Studied:
Interaction Design, Linnaeus University
View Our Offices & Open Positions