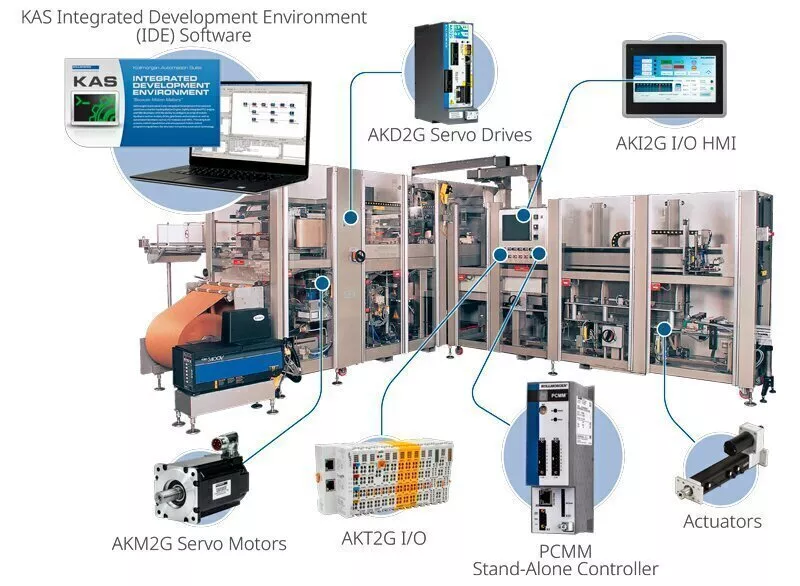 <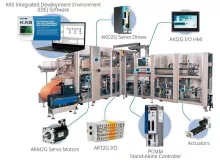 >
Kollmorgen Automation Suite™
Motion in Minutes
Kollmorgen Automation Suite (KAS) includes all the software and hardware you need to bring truly differentiated, high-performance machines to market faster. KAS has been proven to measurably accelerate development, increase throughput, minimize scrap and maximize overall equipment effectiveness. The full KAS suite includes drives, motors, software, and feedback devices to fully automate and control every axis of your entire application.

Product available worldwide
Kollmorgen Automation Suite™ includes a complete PLC programming toolkit, with support for all IEC 61131-3 programming languages. Integration within the suite's graphical development environment means you can work faster, with only one software package to use and one file to maintain.
Learn More
Integrated within the Kollmorgen Automation Suite™ development environment, Pipe Network™ provides a graphical programming framework with pre-tested, drag-and-drop motion control blocks that reduce development tasks from weeks to hours while increasing machine throughput by as much as 25 percent or more.
Learn More
Learn how to engineer exceptional machines, robots and vehicles with the highest-performing, most reliable motors, drives, automation solutions and more.
Learn More