blog
|
5 Key Reasons to Consider an Upgrade to AKD2G Servo Drives
|
2
minute read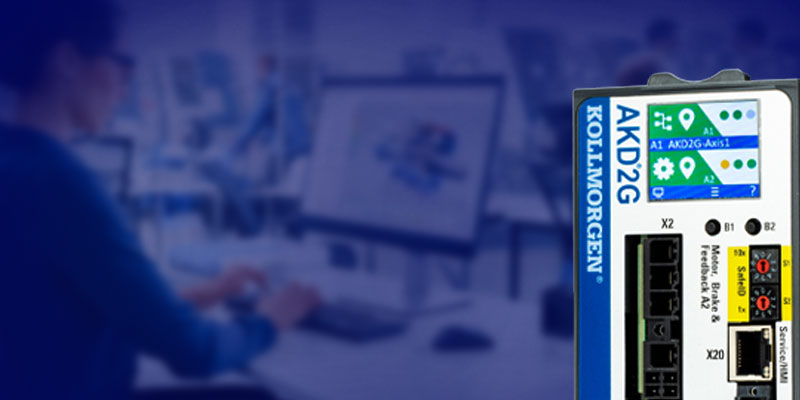 Advances in processor technology for servo drives continue to expand the features and capabilities they offer. Choosing a new drive or control system over an existing system ultimately depends on the application requirements. The AKD2G servo drive platform employs a new dual core processor and increased memory for high performance applications. A variety of applications can take advantage of its advanced capabilities, ease of use, and flexibility. Machine builders should consider five critical drive elements to upgrade from AKD to AKD2G.
Embedded Safety Capabilities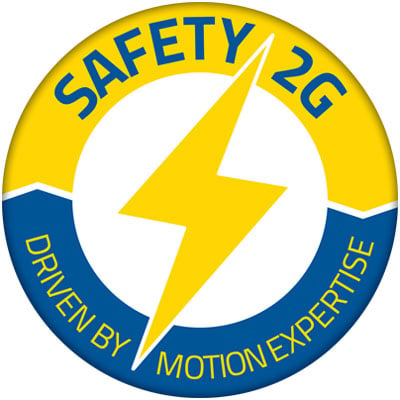 New safety regulations and the innovative use of safe motion options provides the machine builder with new ways to incorporate machine safety and increase machine uptime. The onboard SafeMotion safety functions provide a full range of SafeStop, SafeSpeed, and SafePosition options to suit virtually any requirement. For example, to meet hygienic requirements, typical food processing machines are shut off during cleaning cycles. A Safe Limited Speed (SLS) feature activated during cleaning keeps the machine operational, maintains critical hygienic requirements, and improves machine OEE.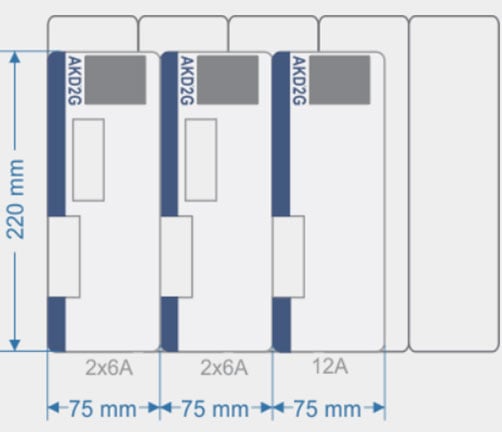 Panel Space Savings in Multi Axis Applications
The AKD2G architecture provides a compact and efficient design ideal for dual axis applications. Multi-axis applications can leverage the power dense package, minimize cabinet space, and reduce per axis costs. Space savings of more than 20% can be realized over similar dual axis packages.
Optimized for Single Hybrid Cable Technology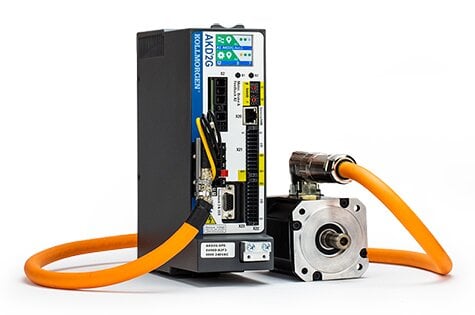 Cables, an important element in any precision motion system, carry power to the motor and send critical feedback data back to the drive. The AKD2G is optimized for use with hybrid single cable solutions, that are engineered to carry both power and feedback (as well as brake power) to simplify interconnection at the motor and drive. Single cable design minimizes machine cabling requirements and reduces overall cable weight and cost.
Configurable for Your Application
The AKD2G is highly configurable and ideal for applications that require flexibility. With increased I/O, an enhanced feedback port, multiple safety levels, multiple fieldbuses, and removeable memory, AKD2G can be incorporated into many complex applications.
Commissioning and Diagnostics Display
The industry's first onboard, full-color, digital display provides important information right at the drive, which helps reduce commissioning time and simplify diagnostics. Information on axis faults, enabled state, and command source provides the data needed to quickly address system issues.
Applications best suited for the AKD Platform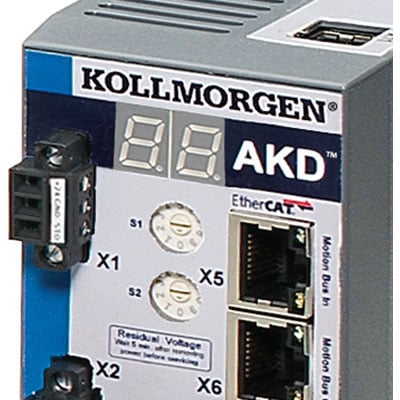 The ability to leverage the key features mentioned above makes the AKD2G the best choice for new applications, in addition to current applications that need to expand the capabilities and embedded safety options of the AKD platform. However, the AKD servo drive continues to play a big role in applications that need ultimate flexibility. Single axis applications fit well with the compact package of the AKD, including the AKD BASIC variant which includes a built-in programmable motion controller that is ideal for single axis applications. Current machines with a variety of Kollmorgen motors and feedback devices can make use of the numerous connection and feedback options available in the AKD servo drive. Applications that require additional power can take advantage of the higher current ratings offered in the AKD family.
Conclusion
The choice between the AKD2G and the AKD servo drive depends on the specific needs of the machine and which platform is the optimal fit. Both the AKD and AKD2G are capable and reliable solutions for any high-performance motion application. Kollmorgen offers a FAQ document that identifies the detailed changes required when switching drive platforms.