blog
|
Driverless vehicles—a reality at Volvo already in 1973
|
2
minute read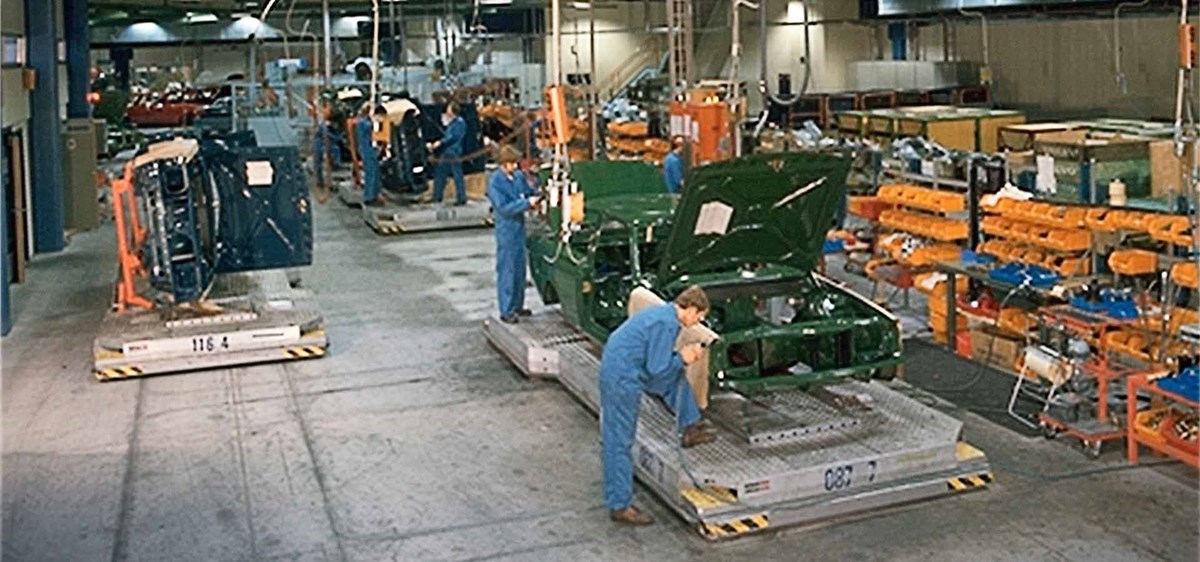 Driverless vehicles are a strong trend in the automotive industry. Volvo is at the forefront of this development and is now preparing a pilot project with 100 cars that will run in real traffic between 2017 and 2020. What most people do not know is that Volvo has long been a pioneer in driverless vehicles. Not on the roads, but inside their production plants. Let's beam back to 1973 and see how it all started.
New way of thinking
The Volvo Kalmar plant was nothing less than a revolution. Instead of transporting the car bodies along traditional assembly lines, Volvo used AGVs (automated guided vehicles) to move the car bodies from one station to another. Workers benefited from better ergonomics and could work with different types of tasks. More fun at work, less risk of injuries, improved safety and higher flexibility. If you were waiting for parts, for instance, you could just park the car body and continue working on something else.
Increased interest
There were 186 AGVs at the Volvo Kalmar plant and the AGV technology was soon implemented in other Volvo production facilities (Eskilstuna, Hallsberg, Olofström, Skövde and Umeå). German car manufacturer Audi also introduced AGVs in their Ingolstadt production plant at the beginning of the 1980s. The financial crisis in the early 1990s forced Volvo to close the Kalmar plant in 1994 after a total production of 482 739 cars. Even though efficiency was high, the plant was too small to survive.
AGVs are still common in the automotive industry and the future looks bright especially as the trend towards production where all systems and machines connect digitally has now taken off.
Become a pioneer
This trend in digital production is often referred to as the fourth industrial revolution. Introducing AGVs is often a good first step in this trend, as it improves efficiency for a low investment. We were part of helping Volvo and Audi become pioneers in automotive manufacturing and are happy to help you become a pioneer in your industry too. AGVs can be used in many applications and our articles on Industry 4.0 ('Industry 4.0 – how can AGVs contribute to success?' and 'AGVs in the new industrial landscape') will give you more inspiration.