blog
|
Can You Integrate a Superior Motor into Your Existing Food and Beverage Production Line?
|
2
minute read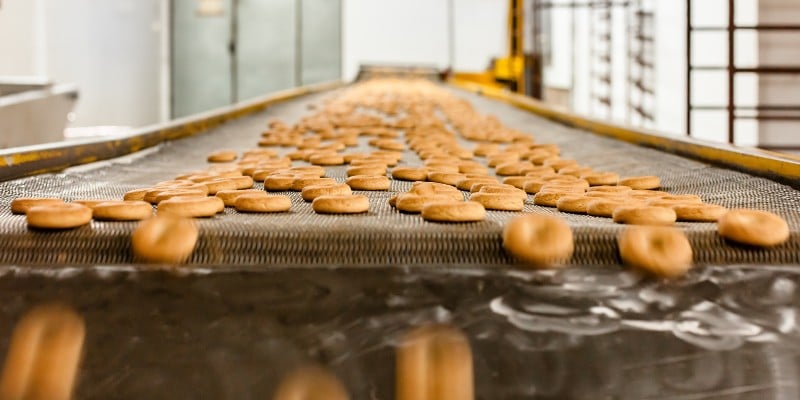 Every machine designer wants to deliver the best possible performance. Especially in today's food and beverage industry, the pressure for optimum throughput and quality means that every OEM is striving to engineer new systems that are the best of the best.
For existing systems, realities are that machines operating in the field don't always perform as well as intended. For example, motors can fail prematurely if they are not properly designed to withstand frequent washdown cycles. Supplies may be hard to come by without an overly long lead time. Or, to keep up with the competition, manufacturers may simply wish to boost performance without a major re-engineering effort.
For both new and existing machines, being locked in to a particular motion supplier can feel like an insurmountable obstacle. Food and beverage systems require considerable time, effort and expense to develop. Choosing a supplier is a big commitment—and once the choice is made, starting over with a different partner is rarely feasible.
But what if you could choose a dependable source of more reliable motors without abandoning your entire motion control platform and going back to the drawing board?
With Kollmorgen motors, you can.
Our AKM and AKMH Series motors can operate with drives from leading PLC brand's automation system in any food and beverage production environment. We can match these motors to the specific voltage/encoder/format requirements of your production system, with a correct fit to your installation footprint and with significantly better reliability and performance.
For example, for all standard 240 VAC and 480 VAC drives, we offer hygienic, washdown and food grade motors featuring 18-bit absolute single-turn or multi-turn digital encoders , 4096 revolutions, using the Hiperface DSL protocol, as well as several other standard feedback device options. These motors can operate with leading PLC brand's drives, but if you should have any question about your particular integration, we encourage you to contact us to discuss your options.
Which Kollmorgen motors should you choose, and why?
In high-moisture environments and for the most rigorous of washdown regimens, our Stainless Steel AKMH Series combines IP69K construction, corrosion-resistant materials, and a patented pressure-equalization system to eliminate contamination by water and corrosive chemicals—the main cause of motor failure in washdown environments. These are servo motors you can expect to last the life of your machine.
For low-moisture environments with less-frequent washdown requirements, you still need a reliable supply of high-performance motors configured to your specifications. Our AKM Washdown and Food Grade servo motors meet the need with a protective 2-K coating, IP67-rated seals, stainless steel hardware, food-grade greases, and reliable delivery in the quantities you need, without excessive lead times, wherever in the world you operate.
There is no motion partner more responsive to your supply requirements and more committed to consistent quality than Kollmorgen. Ready to lock in performance without partner limitations? Talk with a Kollmorgen engineer today to configure a motor that's the best fit for your existing platform. Let's discover all your food and beverage machine is capable of.