Back to top
For more than 100 years, Kollmorgen has led the way for innovative, high-performance motion systems that stand up to the most challenging operating environments. Our IP69K-rated 316L stainless steel AKMH servo motors introduced the concept of truly hygienic design for food and beverage machines. And we continue to set the industry standard for food and beverage motion systems, with IP67 distributed drives, washdown-resistant cables, vented motor and cable designs, and more.
Through our culture of continuous improvement, collaborative engineering and shared wisdom, we help food and beverage OEMs and producers be more ambitious in their hygienic design, more capable in their engineering for every machine, and more confident in their ability to deliver, anywhere in the world.
Hygiene, precision and reliability make all the difference. Engineer the exceptional with Kollmorgen.
Resources

Falling internal pressure during washdown can draw fluids into a motor, quickly destroying the bearings. But what causes this failure mode and how can you stop it? Here's everything you need to know.

As an OEM, you know there's nothing simple about making the perfect package. Kollmorgen understands the challenges you face, and provides all the motion solutions and expertise you need.

Discover which architecture type delivers the best technical and commercial advantages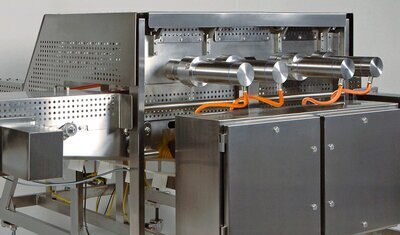 Washdown is a principal cause of motor failure. OEMs and producers spend a lot of money to protect motors, and lose a lot on downtime. But there's a better way. Learn how much you can save.
Get Started
Count on Kollmorgen support to help you design and build a successful machine and keep it reliably productive, anywhere in the world. Our co-engineering experts will work with you to tailor a perfect-fit solution for your motion requirements.