Back to top
AKM™ Washdown and Food Grade Servo Motors
Kollmorgen AKM™ Washdown and Washdown Food Series motors are available in frame sizes 2 through 6. These innovative motors incorporate our industry-leading AKM electromagnetics within a housing protected by a 2-K coating and IP67-rated seal configuration. Stainless steel hardware is used on all precision interfaces. The food-grade model incorporates greases that are safe for incidental contact and consumption.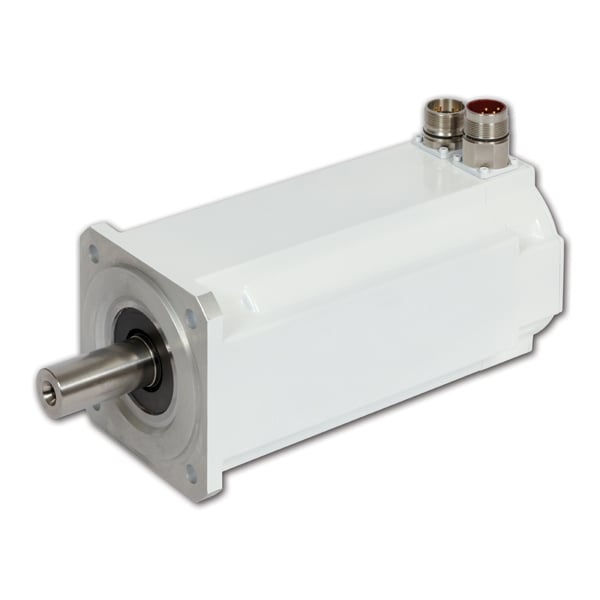 Features
Features
Features
Frame sizes 2 through 6
Static torques from 1 to 25 N-m
Available with a wide range of standard lengths, windings, feedback systems and connection technologies
Resistant to corrosive chemicals including highly alkaline or acidic cleaning products
Food-grade version complies with FDA requirements, including lubricants and materials safe for incidental contact and consumption
IP67 seal design featuring PTFE shaft seal
Stainless steel shaft
Benefits
Ideal for applications subject to strict hygiene regulations
A cost-effective solution for any application that requires periodic washdown
Increased motor life
Higher purification rating
No additional cover or special protection required for the motor casing
Meets the needs of a wide range of applications without requiring expensive, high-grade stainless steel for the motor casing
Stainless steel used for motor shaft, screws and connectors
Specifications
Specifications
Frame Size
units
AKM2
AKM3
AKM4
AKM5
AKM6
Stack Length
1,2,3,4
1,2,3
1,2,3,4
1,2,3,4
2,3,4,5
Windings
C,D,E,F,G
C,D,E,H
C,E,G,H,J,K
E,G,K,L,M,N
G,K,L,M,N,P
Max BUS
VDC
640
Max Stall Tc
Nm (lb-in)
1.4 (12.6)
2.88 (25.5)
6.0 (53.1)
14.1 (125)
25.0 (221)
Max Tp
Nm (lb-in)
4.82 (42.7)
10.22 (90.5)
20.4 (181)
38.4 (340)
65.2 (577)
Max Rated
N
8000
7000
6000
6000
6000
Max Rated Power @ Max BUS
kW (Hp)
.54 (.72)
1.19 (1.59)
1.73 (2.32)
3.87 (5.19)
6.16 (8.25)
Chemical Resistance
(Ph)
2–12
Ingress Protection
IP67
Shaft
Stainless Steel
Connector Housing
Stainless Steel*
Modification Is Our Standard
Modification Is Our Standard
We understand that commercial off-the-shelf motors can't meet every design and performance demand. That's why we offer thousands of standard modifications.
| Motor Features | Standard Modifications |
| --- | --- |
| Front shaft dimensions | Customer-specific shaft dimensions including length and diameter; or shaft features such as open keys, keyways or special machined features |
| Special Winding | Special windings to optimize servo system efficiency |
| Connectors and Cables | Customer-defined motor connector configurations, pinouts, and cable requirements |
| Front Moung dimensions | Special Front Endbell (A-flange) machining to meet customer-specific mounting requirements |
| Alternative Feedback devices | AKMH production allows for installation and test of numerous customer-specified, third-party feedback devices |
| Thermal sensor | PTC or linear thermistor-type devices |
Fully Customizable
We Can Also Fully Customize
Don't see what you need? We'll work with you to customize a perfect fit for your application, with rapid prototyping and ramp-up to full-rate production. Get in touch and let us know what you are looking for.
Application Form
Get Started
Get Started
Count on Kollmorgen support to help you design and build a successful machine and keep it reliably productive, anywhere in the world. Our co-engineering experts will work with you to tailor a perfect-fit solution for your motion requirements.
Talk to a motion expert