blog
|
What is what in the driverless world?
|
2
minute read
Rapid development in the industry makes this a hard question to answer. Join us for a ride in a world full of acronyms and expressions.
New vehicles, new names
The acronym AGV, short for automated guided vehicles, has been used for decades. However, in the last fifteen years, there has been an explosion of new types of driverless vehicles for the industrial and logistics sectors. You still find many AGVs out there, but also carts, mobile robots and automated lift trucks.
Having said that, the similarities are greater than the differences. No driver, central control and the ability to send and receive information are still characteristic features of automated guided vehicles.
Examples of definitions
Let's take a look at some of the most common acronyms and expressions in the world of automated guided vehicles.
Acronyms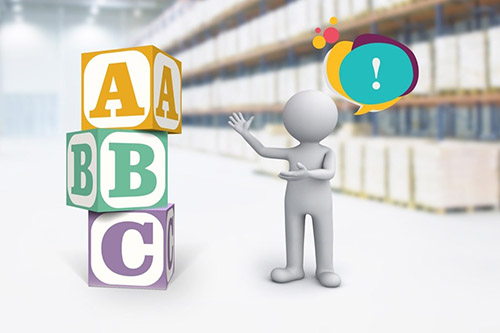 AGV – Automated (or Automatic) Guided Vehicle. A driverless vehicle for predictable travel routes and efficient movements of items in manufacturing and logistics. Based on a customized or standardized (e.g., lift truck) vehicle platform.
AGVS – Automated Guided Vehicle System. A system with a number of AGVs.
AGC – Automated Guided Cart or just Cart. A vehicle with basic functionality (carry or draw loads) and simple navigation (magnetic tape).
LGV – Laser Guided Vehicle. AGV guided by laser technology. Kollmorgen (NDC) was the inventor of laser-guided vehicles in the early 1990s.
AMR – Autonomous Mobile Robot. Driverless vehicle equipped with autonomous controller allowing the vehicle to take any travel route. The vehicles are easy to install and suitable where service is more important than productivity.
Expressions
Automated lift truck. An automated guided vehicle based on a standardized lift truck.
Driverless vehicle/Self-driving vehicle. All vehicles that can be run without workforce in industries and warehouses. The automotive industry uses the same expression for cars that can drive themselves.
Mobile robots. Think about your robot vacuum cleaner in your home, and you have the idea for a mobile robot. A vehicle with no need for a fixed navigation system.
Conclusion
There are many ways to describe automated guided vehicles, but the fundamental principle remains the same: Efficient and safe movements of materials and goods from A to B.