blog
|
Bandwidth, Gain and Phase Margin in Servo Systems: What is Phase Margin?
|
2
minute read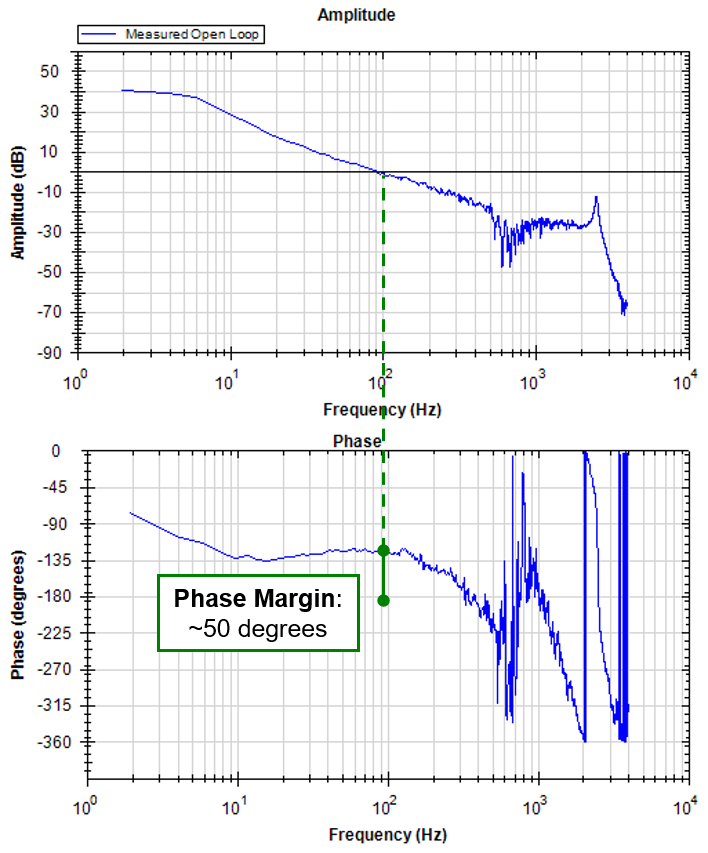 Phase margin is a measurement in the frequency domain, taken from a Bode plot, that calculates the amount of phase lag above -180 degrees at the point on the amplitude plot that crosses 0dB (gain cross over frequency). The greater the difference, the better the stability. Phase margin refers to the amount of phase lag available before the system becomes unstable.
Higher phase margins allow greater flexibility in utilizing various filtering techniques while tuning the system to optimize overall performance.
Both amplitude gain margin and phase margin allow the servo technician to decide on filtering and other loop gains to tune and optimize the servo system performance.
More on This Topic
What is Amplitude Gain Margin?
Four Key Values to Determine Servo System Stability