blog
|
Hangcha Intelligent Empowers Intelligent Ceramic Production: New Pearl Group's Transformation Through Advanced Manufacturing
|
2
minute read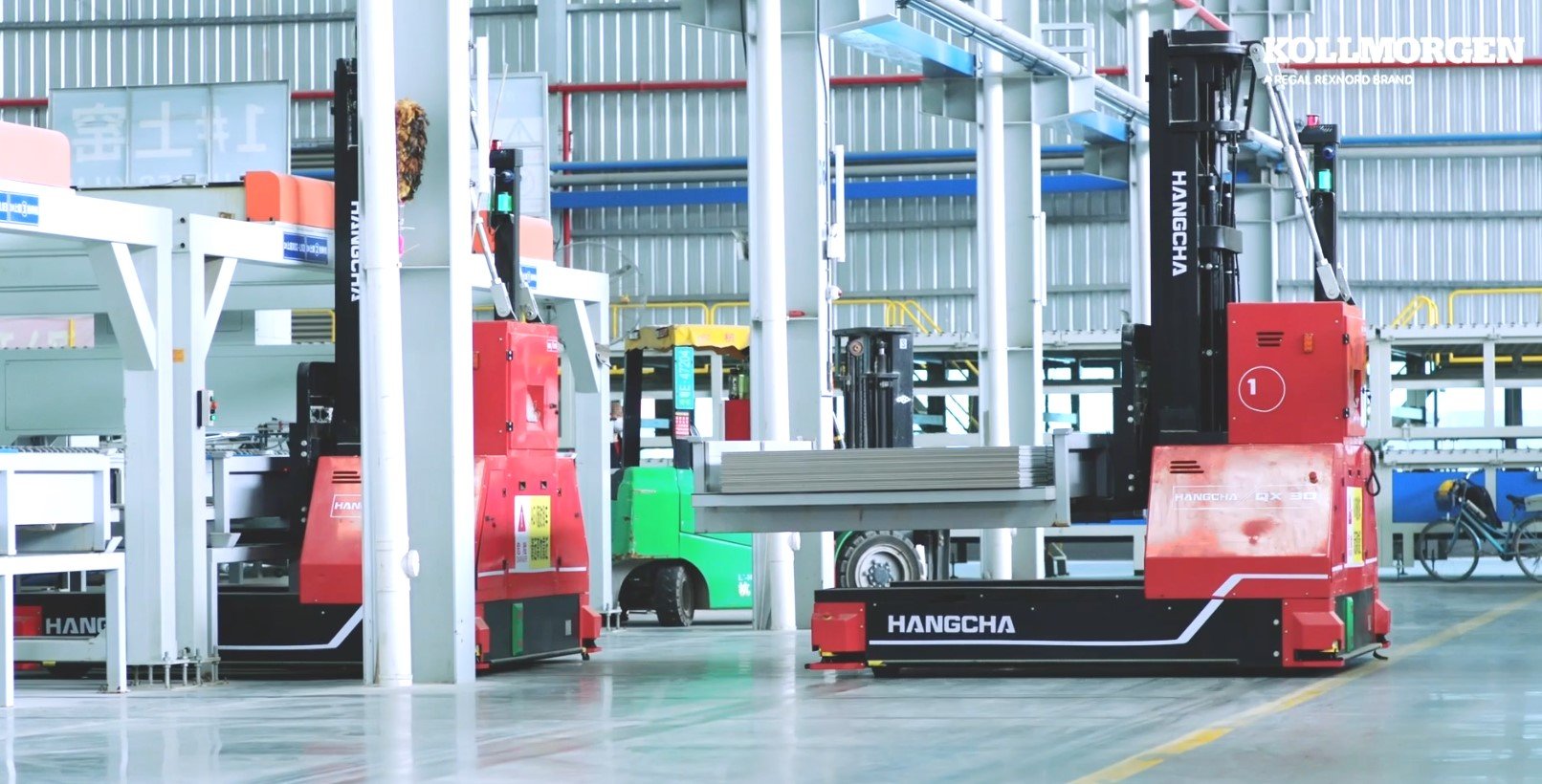 In the ever-evolving landscape of manufacturing, innovation stands as the cornerstone of progress. New Pearl Group, a pioneering force in the ceramics industry, has taken a significant leap forward by embracing intelligent production techniques. Collaborating with Kollmorgen's cutting-edge navigation system and integrating Hangcha Intelligent's 3-ton omnidirectional Automated Guided Vehicles (AGVs), New Pearl Group in partnership with Hangcha Intelligent has revolutionized its production line to meet the demands of the modern world.
Ceramic production is an intricate process that demands precision, durability, and efficiency. However, the production environment presents numerous challenges. The ceramics industry is characterized by high temperatures and dust-laden surroundings, posing a unique set of challenges for manufacturing processes. Furthermore, ceramic products themselves are often delicate and weighty, necessitating careful handling and transport to ensure product integrity and safety.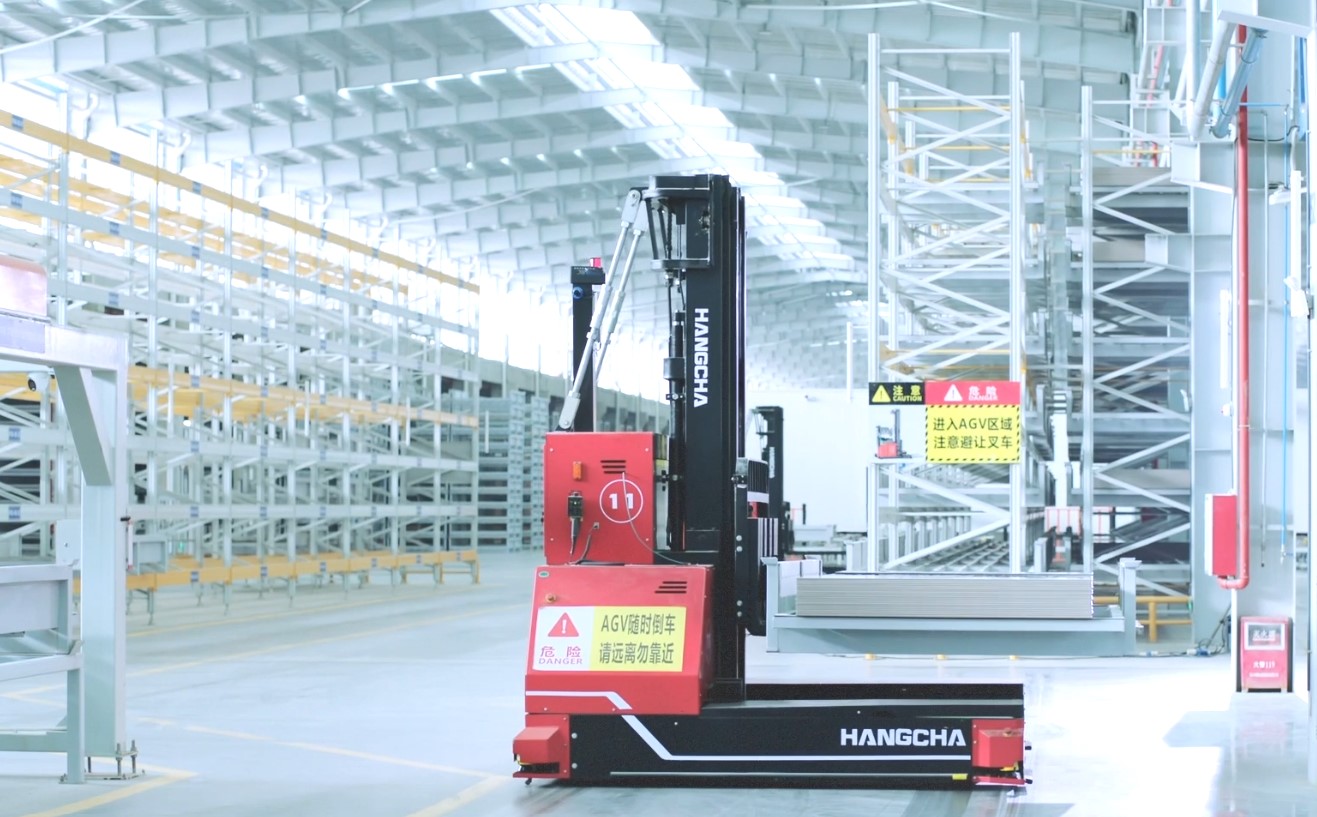 The integration of Hangcha Intelligent's 3-ton omnidirectional AGVs, equipped with Kollmorgen's advanced navigation system, has proven to be a game-changer for New Pearl Group in the ceramic production. These AGVs are engineered to withstand the harsh conditions of ceramic production, ensuring seamless operations even in high-temperature and dusty environments. Their robust construction and high load-bearing capacity make them ideal for handling the fragile yet weighty ceramic products.
One of the most noteworthy advantages of this integration is the realization of continuous 24-hour production cycles. The combination of Hangcha Intelligent's AGVs and Kollmorgen's navigation system has enabled New Pearl Group's production lines to operate round the clock. This not only meets the demands of a competitive market but also enhances overall productivity.
A key benefit of employing AGVs lies in their capacity to reduce reliance on manual labor, subsequently boosting operational efficiency. By automating material transport and handling, New Pearl Group has streamlined its processes and reduced the risk of human errors. The AGVs efficiently navigate the challenging production environment, carrying heavy loads and fragile ceramic products with precision and care.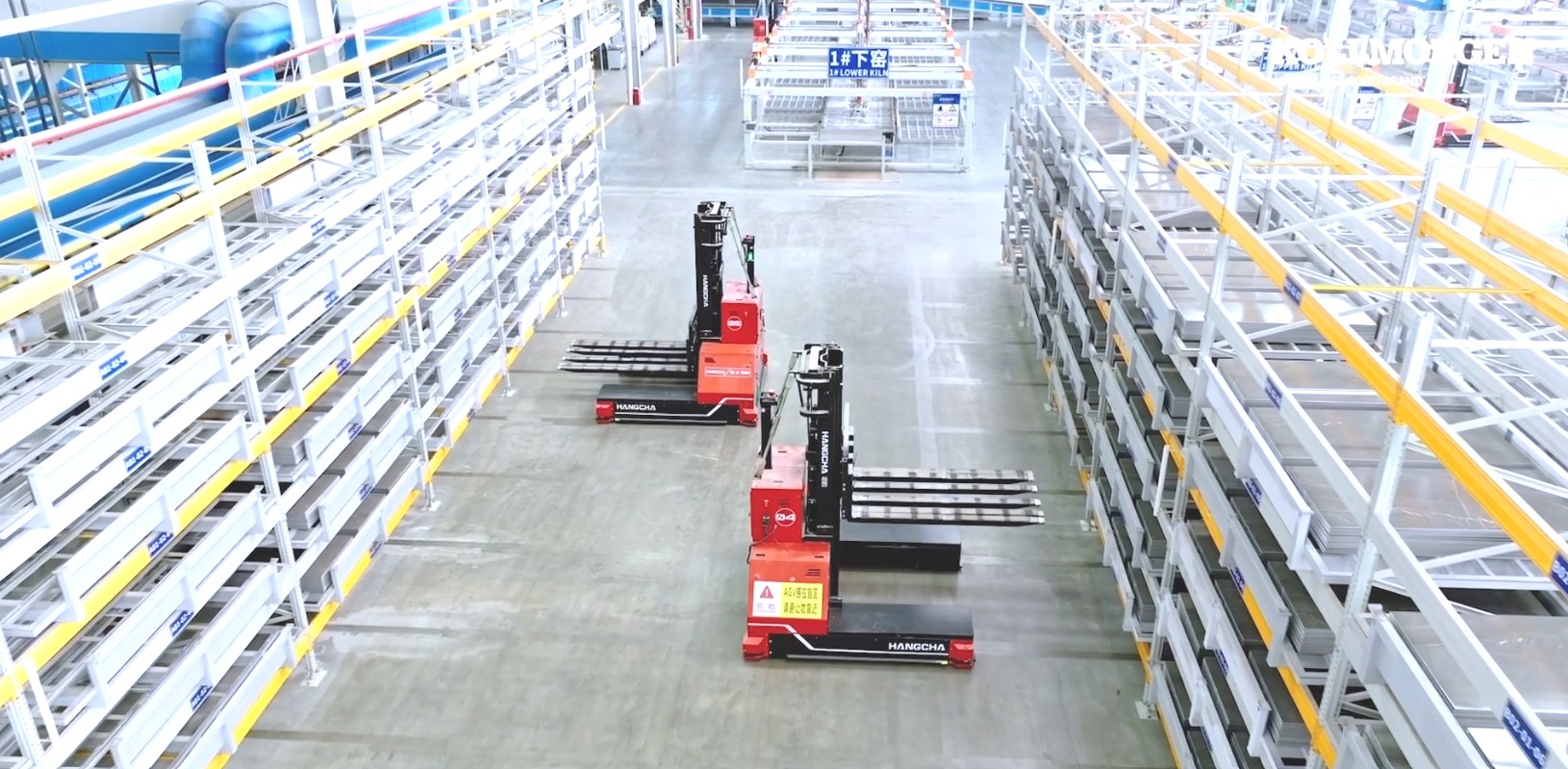 Moreover, the utilization of forklift AGVs has significantly curbed the incidence of cargo losses. Fragile ceramic items are transported securely and without compromising their integrity. This has had a cascading effect on warehouse management. The AGVs have achieved a remarkable 100% shelf usage rate, optimizing storage capacity within the production workshop. This not only reduces wastage but also enhances overall resource utilization.
In conclusion, New Pearl Group's adoption of intelligent manufacturing techniques, in collaboration with Kollmorgen and Hangcha Intelligent, has ushered in a new era for ceramic production. The challenges posed by the harsh production environment and delicate products have been met with ingenious solutions. The integration of AGVs and advanced software systems, powered by Hangcha Intelligent, has not only elevated production efficiency but has also fortified product safety and integrity. New Pearl Group's journey in partnership with Hangcha Intelligent serves as an inspiring testament to the transformative power of innovation in manufacturing. As the industry evolves, such groundbreaking approaches are sure to reshape traditional paradigms and pave the way for a smarter, more efficient future.
For more information visit this link.