blog
|
EasyEngineering Interview with Peter Bladh, Director Research & Development
|
2
minute read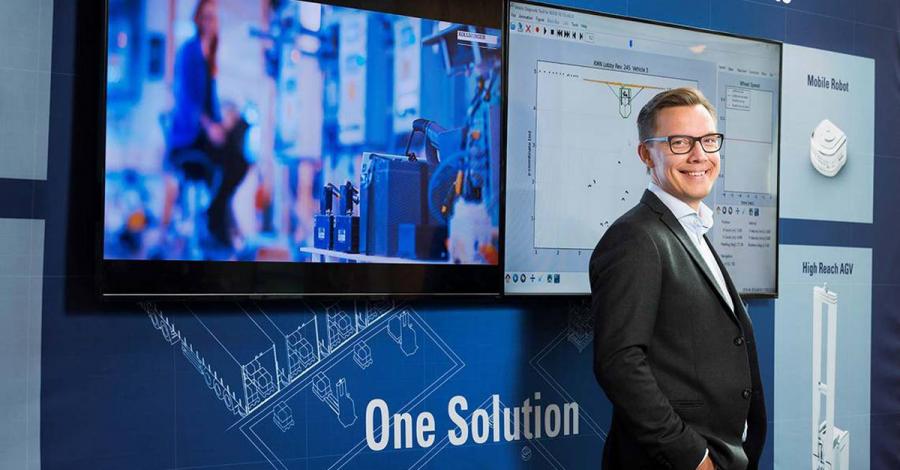 Kollmorgen Automation is part of Kollmorgen, which in turn belongs to the NASDAQ-listed Altra Industrial Motion group. The company develops and sells products and services related to automation solutions for applications that include warehousing and manufacturing. Kollmorgen Automation has its roots in a Swedish family-owned company (NDC - Netzler & Dahlgren Co AB) that was founded in the 1960s. It has been developing AGV solutions since the 1970s.
E.E: What are the main areas of activity of the company?
P.B: We develop technology for driverless vehicles, focusing on automated guided vehicles (AGV), mobile robots and autonomous mobile robots (AMR). The range is branded NDC Solutions, based on a modular platform for easy customization. We sell to partners in a network of vehicle builders and system integrators, who then develop system solutions using our products for their own customers. Kollmorgen has more than 80 partners worldwide, including Toyota, Mitsubishi, Jungheinrich, Raymond, Hangcha, EK Automation, Swisslog, Scott Automation, SDLG and SmartGuy.
E.E: What's the news for 2020 about new products?
P.B: Kollmorgen now has an AMR solution as a good complement to our AGV offering, to meet the demand for solutions with a greater flexibility. Typically, our AGV solutions are characterized by high reliability and throughput, while our AMR solutions are distinguished by their autonomy, flexibility and ease of set-up. I believe that in the future, AGV and AMR functionality will converge – AGV systems will gain more and more AMR functionality, for example self-optimization capabilities. We also focus intensely on UX (user experience) to make working with our products as fast and simple as possible; it's an important area for us and for the industry.
EE: What are the ranges of traded products?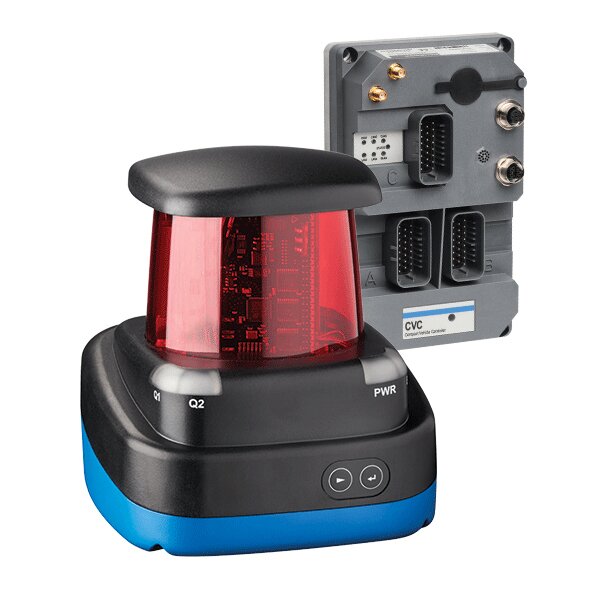 P.B: Our range of hardware products includes vehicle controllers, navigation sensors, displays and servo drives. The software side includes embedded software, for example millimeter-precision localization systems. There's also server software in the form of traffic processors for controlling and optimizing systems with multiple AGVs, as well as web solutions and tools for configuring, monitoring and diagnosing AGV systems.
E.E: At what stage is the market where you are currently active?
P.B: Just ten years ago, our products were mostly sold to technologically focused niche customers. A lot has happened in recent years, and the market has matured. Automation is becoming increasingly common in warehousing and manufacturing, partly due to the transition to Industry 4.0, the growth in e-commerce and also to a shortage of skilled labor. Increased use of automated solutions at home, like autonomous lawnmowers, vacuum cleaners, digital assistants as well as the hype around autonomous cars, have also been part of paving the way.
E.E: What can you tell us about market trends?
P.B: E-commerce has skyrocketed in recent years, and is taking the market for automated warehousing along with it. E-commerce accounts for a great deal of innovation in this field, and this trend has also found its way into other segments. The present electrification of industry also affects us to a certain extent as electrical solutions have matured quickly. There is also an increasing level of standardization in this field, as exemplified by ISO safety certification. Finally, I would like to mention a trend where an increasing number of major companies are entering and operating in the automation market today, when previously it was mostly small companies that did so. But we note we're gaining ever more potential partners.
E.E: What are the most innovative products marketed?
P.B: Our innovation is business value driven, and focuses on finding solutions and products that benefit end customers and our partners. The latest version of our traffic management system software is AI-based, and delivers automated traffic flows using data analysis and smart algorithms. We've developed a number of algorithms that are optimized for different types of flows, such as e-commerce and manufacturing. Another example is self-configuring system software. We have also implemented "smart" security systems, that can identify different types of obstacles and take independent action based on that information.
E.E: What estimations do you have for 2020?
P.B: The Covid pandemic has led to more caution in the investment rate among end users. However, Kollmorgen is full speed forward and we are investing in our organization to innovate and to accelerate product development. Covid will act as an engine accelerating the transformation of industry, which will lead to a substantial increase in automated solutions moving forward. So 2020 has been somewhat depressed, but we see speed increasing again as we approach 2022 or 2023.