blog
|
Make the world a better place
|
2
minute read
Successful CSR (Corporate Social Responsibility) is about action. An often overlooked action to improve CSR is industrial automation with AGVs (Automated Guided Vehicles). Well-known for their quick efficiency gains in industries and warehouses, AGVs such as mobile robots and tuggers also contribute to improving your environmental and social performance.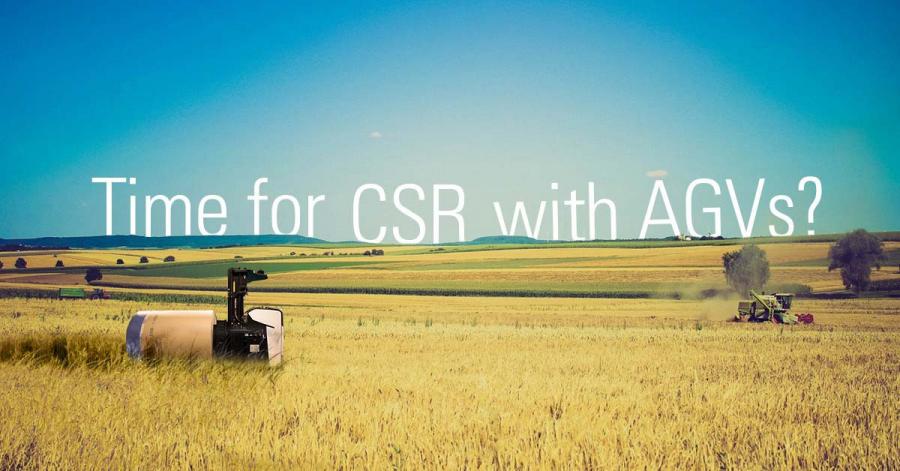 Improved quality and safety
Drive with care and adapt the speed to the situation. It sounds like advice to car drivers but describes the core of AGVs – controlled driving. Every movement is smooth, and safety sensors react in milliseconds (vehicle based on Kollmorgen automation kit) should an obstacle appear. You reduce the risk of damaging goods, pallets and racks, leading to less waste and remakes with a direct impact on sustainability. Just as important for your CSR, work becomes a safer place for your staff.
Prolonged vehicle lifecycle
Manually operated vehicles, such as lift trucks, often live a tough life. Many different drivers, different driver styles and random driving patterns are some of the reasons. Automated lift trucks, and automated guided vehicles in general, are designed for consistent driving at reasonable speeds with the possibility of continuous improvements. Your vehicles need less service and live longer – thereby improving your CSR.
Lower energy consumption
AGVs can run with lights-out during material handling in warehouses. Decreased energy consumption is another CSR advantage that AGVs bring to your business. What is more, as AGVs can function in almost any kind of industrial environment, you can reduce health risks for your staff. People don't need to work in dirty and dangerous environments further contributing to better social performance.
Time for CSR with AGVs?
A good start is to learn more by reading our previous articles on automated guided vehicles and subscribing to our newsletter. You are always welcome to contact any of our partners or us at Kollmorgen.