Success Story
|
2
minute read
Reliable and Consistent Supply of Motion Systems
Kollmorgen Helps Rapidly Scale CT Scanner Production

Challenge
When the world became aware of the COVID-19 outbreak first identified in Wuhan, China, it quickly became clear that greatly increased diagnostic capacity would be needed to understand the effects of the disease and guide treatment for an anticipated surge in patients. Over the next several weeks, that surge would spread around the world, and doctors would come to understand that the disease's effects could be more widespread and unpredictable than initially thought.
A computerized tomography or CT scan combines a series of X-ray images taken from different angles around the body, digitally processed to create a 3D representation of organs and tissues throughout the body. CT scanners are an important tool in understanding how COVID-19 affects the lungs, circulatory system, kidneys, nervous system and more.
Early in the outbreak, one of the world's largest producers of diagnostic equipment—and a leading supplier of CT scanning equipment in China—reached out to Kollmorgen for help ramping up production to address the rapidly growing crisis. It soon became clear that the pandemic would spread worldwide, and hospitals in every region would need to augment their diagnostic capabilities—creating even greater pressure to deliver on a rapidly growing volume of CT scanner orders.
Solution
The detail and clarity of CT images depends on the motion systems that control the positioning of the X-ray technology. This major producer of CT scanners has a reputation for achieving image resolution well beyond the competition while minimizing patient exposure to ionizing radiation. It has achieved these market-leading results in part through a long-standing relationship with Kollmorgen, relying on industry-leading servo systems and motion expertise to achieve superior speed, control and precision.
To meet the sudden and extreme increase in demand, a team of Kollmorgen sales and operations leaders from across Asia, Europe and North America convened in early 2020 to define the strategy and tactics for success.
The team quickly identified opportunities in both Asia and North America to adjust priorities and production schedules in order to supply the volume of AKM motors, AKD drives, cables and motion subassemblies required to meet the critical demand.
Results
Kollmorgen has supplied motion solutions to high-end medical device manufacturers for more than two decades. As the pandemic broadened in scope and intensity, many of these companies have relied on Kollmorgen's expertise, global capabilities and can-do approach to help them mount an effective response. For this particular manufacturer of CT scanners:
Kollmorgen answered the call to increase supply of servo motors and other components globally, increasing production by 62% in just eight weeks.
With Kollmorgen's support, the manufacturer was able to respond to the COVID-19 crisis in its very early stages, and in the region that was first affected by it.
As the pandemic spread across the globe, Kollmorgen has helped the manufacturer respond effectively in every region.
Kollmorgen has also supported a similar accelerated production schedule for a number of other key medical device manufacturers worldwide who provide CT scanners for both hospitals and mobile care.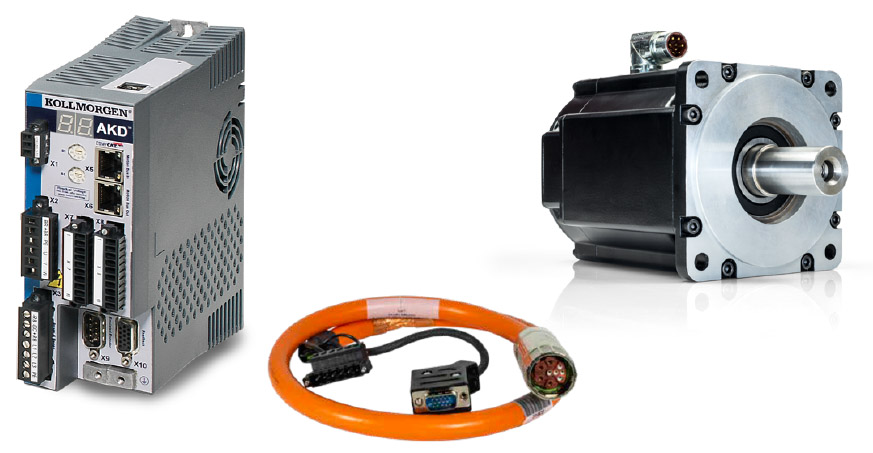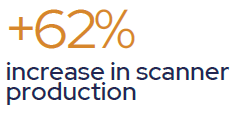 "Kollmorgen is a well-known provider of motion solutions for critical medical diagnostic technology, and our precision and reliability have played a significant role in the advancement of CT scanning. We're extremely proud to support the world's leaders in CT imaging equipment and to contribute to the fight against COVID-19 with the rapid production scale-up required to meet new levels of global demand" - Mike Crowe, Vice President of Sales, Medical, Kollmorgen
Learn More
Ready to design and build a more ambitious machine?
Learn more Talk to a Motion Expert Explore Our Design Tools
About Kollmorgen
Kollmorgen has more than 100 years of motion experience, proven in the industry's highest-performing, most reliable motors, drives, linear actuators, gearheads, AGV control solutions and automation platforms. We deliver breakthrough solutions that are unmatched in performance, reliability and ease of use, giving machine builders an irrefutable marketplace advantage.