success_story | minute read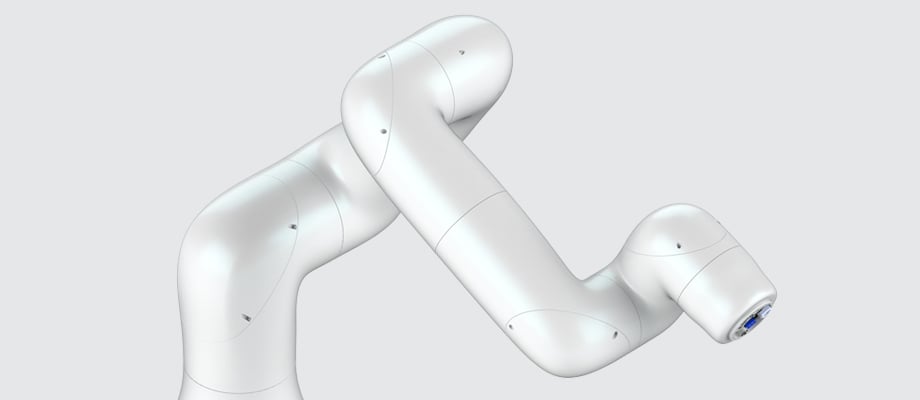 In late 2021, a team with strong academic, industrial and medical credentials joined forces to form Azure Medical Innovation Corporation. Their vision was to develop next-generation collaborative surgical robots to assist physicians with interoperative surgical navigation in a medical metaverse concept.
Challenge
To keep pace with the customer demand and the changing technical requirements for their surgical robotic arms, Azure Medical Innovation Corporation faced both technical and speed-to-market challenges.
First, the company's surgical robot arms needed to meet their customers' specific technical specifications for a very compact design, including overall payload capacity, envelope size, Degrees of Freedom, and stable torque output. In addition, the arms had to offer maximum utility and versatility with low noise and operating temperature, and fully integrated control of the robot and instrument cluster.
The Azure team was also faced with the need for quick prototyping and accelerated speed to market. Their engineers had to ensure they could transform their customers' varying specifications into functional and customized robotic arms, often within six months.
"The high power and performance density were important reasons why we used these motors. Surgical applications usually require robots with smaller form factors to fit into the tight space around the bench together with other instruments. Low noise, reliability and efficiency leading to low operating temperature are also reasons that make TBM2G more suitable for medical applications.
—Dr. Ning Li, Chief Technology Officer
Solution
Working closely with Kollmorgen engineers, Azure specified TBM2G motors for their surgical robotic arm designs. The TBM2G motors allowed the final working arms to be 20% smaller than those in similar-sized motors due to its higher torque density.
Even the smallest of the standard seven TBM2G frame sizes allows for 24.7mm motor thru bore throughout to accommodate cables, pneumatics, and fluid tubing to maximize the utility and versatility of the compact robotic arm. The arm can be easily customized to suit the workspace and configuration requirements of specific surgical applications.
To expedite delivery times, Kollmorgen completed prototypes two months quicker than competitors. Using a standard TBM2G motor with standard strain wave gearing delivered a modular joint design that further reduced production schedules.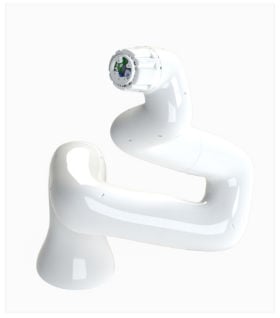 Results
The shorter stack design of TBM2G helps to reduce the robot design size by 30%. Its high torque density ensures low temperature rise with high payload during active motion, making it perfectly suited for surgeries that require multiple instruments. And its electro-magnetics are optimized for strain wave gearing to deliver more ability to create powerful robots that can help surgeons do their best work, in more types of surgery, delivering better outcomes for their patients.
Featured Product
TBM2G motors are optimized to meet the typical size, weight, speed, torque and temperature requirements of high-performance, high- precision applications such as collaborative robots in the 15 kg and under class. By meeting key performance goals with the shortest and lightest electromagnetics package, engineers can achieve faster, smoother robotic movements with lower joint weight, higher load capacity, greater energy efficiency and lower thermal rise.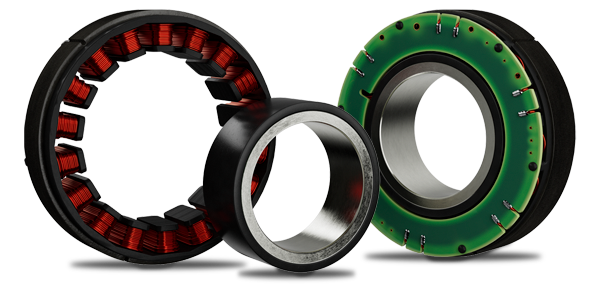 Download as PDF