Success Story
|
2
minute read
Kollmorgen's low-temperature servo technology simplifies cleaning of solar energy heliostats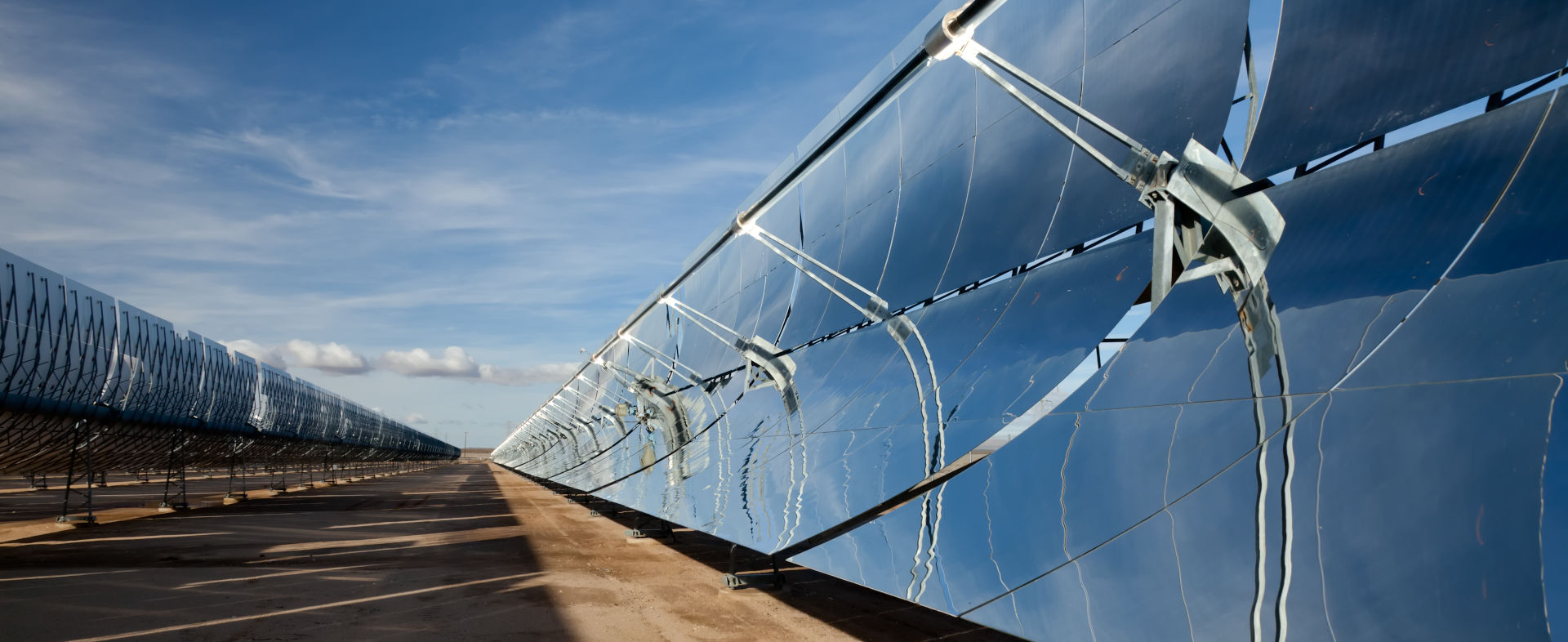 Since the turn of the 21st century, China has aggressively pursued solar technology and is today the world leader in both photovoltaic and thermal solar energy.
Thermal systems rely on a large array of heliostats—mirrors that automatically move throughout the day to reflect sunlight to a central point, where the intense heat drives a power-generating turbine. Similarly, heliostat concentrator photovoltaic or HCPV systems use heliostats to focus sunlight on solar cells, which convert the light energy directly to electricity.
The development of these technologies—along with China's rapidly growing capacity to manufacture them—has opened many new opportunities for sustainable energy production in international markets. At the same time, the demand for efficient energy production creates a new market need to optimize heliostat performance.
Challenges
Heliostats need to be cleaned regularly for the system to deliver maximum efficiency, but this is not an easy task. First, there are environmental conditions that must be addressed, including operation at high elevations and oftentimes at temperatures as low as –30°C. Additionally, airborne dust, which can be either acidic or alkaline, clings to the heliostats and causes weakened light intensity on the mirror planes, lowers the reflectivity of sunlight, and reduces power generation efficiency.
Heliostats must be routinely cleaned to remove this dust—a task which is complicated by the need to dynamically adjust the angle of brush rollers as the mirror surfaces continually track the angle of available sunlight. The variable properties of the dust, heliostat position and environmental temperature all contribute to the complexity of the cleaning challenge.
Kollmorgen's Low-Temperature Servo Technology Solution
A common heliostat cleaner on the market consists of an electric car, a gantry crane arm and an inclined brush roller. However, the difficult geography where these are used often requires manual intervention by the driver, and system failures are frequent when common asynchronous motors can't withstand the harsh conditions.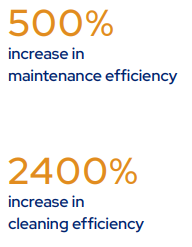 A new cleaning vehicle design was needed to solve these challenging problems. This new design uses servo technology featuring Kollmorgen's AKM low-temperature servo motors and AKD servo drives. The vehicle incorporates a gantry straddle structure with an auto-drive system that is positioned using GPS technology. The AKD servo drive, with its high-precision motion control capability, enables the gantry to move in a synchronous manner to accurately and automatically adjust the tilt angle of the brush roller.
High-performance AKM servo motors are used to power the movement of the cleaning vehicle. A steering system that controls the wheels through four sets of AKM motors and AKD drives provides excellent motion control for flexible and responsive steering over unpredictable terrain. And the AKM low-temperature servo motors allow for reliable operation even in extremely cold environments, as low as –40°C.
Results
Improving the performance of its cleaning vehicles was the number-one priority for this customer. Kollmorgen's AKM low-temperature servo motors deliver predictably steady performance in challenging high-elevation, extremely cold environments. AKD servo drives provide industry-leading current, velocity and position loop update rate, optimizing performance in fractions of a millisecond while greatly improving the device's efficiency.
Targeted product design and easy-to-use debugging software greatly shortened the project development period, helping to bring the new cleaning vehicle to market quickly in a rapidly progressing industry.
In a typical solar energy facility, 10 people per day were previously dedicated to cleaning heliostats, with two minutes required to wash each mirror. Today, these requirements have been reduced to only two people per day and only 10 seconds per mirror. The Kollmorgen solution has perfectly solved the customer's requirements for improved environmental performance and control, achieving higher market competitiveness and greater market value.
About Kollmorgen
Kollmorgen has more than 100 years of motion experience, proven in the industry's highest performing, most reliable motors, drives, linear actuators, gearheads, AGV control solutions and automation platforms. We deliver breakthrough solutions that are unmatched in performance, reliability and ease of use, giving machine builders an irrefutable marketplace advantage.