Success Story
|
2
minute read
Rapid Scale-Up of Blood Gas Analyzer Production
Kollmorgen Motion Powers the Fight Against COVID-19
Challenge
The COVID-19 pandemic has created a massive spike in the demand for medical equipment in every region of the world, including personal protective equipment, laboratory test systems, ventilators and more.
Blood gas analyzers are among the equipment critically needed in the fight against COVID-19. In emergency rooms, hospital wards and ICUs, these machines provide a quick evaluation of blood oxygen, carbon dioxide, pH, glucose and electrolyte levels. This information is critical for evaluating the function of organs commonly affected by the disease, including the lungs, heart and kidneys.
For a major global supplier of blood gas analyzers, the pandemic of 2020 brought both a major opportunity and a major challenge. The company wanted to fill the dramatically growing need for its equipment, helping doctors worldwide make lifesaving decisions. But quickly achieving the needed production throughput would depend on a reliable supply of high-quality motion systems—in particular, the stepper motors that control the analyzer's metered pumps.
In March 2020, the company reached out to Kollmorgen—its motion partner of 15 years—with an urgent request to more than quadruple production of the specialized steppers that are all-important to blood gas analyzer accuracy, reliability and efficiency.
Solution
Eager to meet the challenge and contribute to the opportunity, a Kollmorgen operations leader in Radford, Virginia assembled a cross-functional team of manufacturing and quality engineers, production cell leaders, buyers and motor builders. While workshopping a solution, the team quickly determined that more production shifts and an expanded production crew would be needed to meet the increased demand.
The team also identified production bottlenecks and provisioned duplicate equipment—such as a crimping machine, microscope inspection station and automated tester—to ensure full-speed production. And Kollmorgen implemented visual management tools to track production output against established goals on a daily basis.
Results
The Kollmorgen team made an all-out effort to meet an extraordinary need for the benefit of a valued customer and a distressed world. It was a successful demonstration of the power of partnership and commitment to achievement when in the face of a critical challenge.
Within four weeks, the team increased motor production and delivery fourfold, with no compromise to quality.
The customer has been exceptionally pleased with the results, encouraging Kollmorgen to do more. Their mantra is, "We'll take every motor we can get."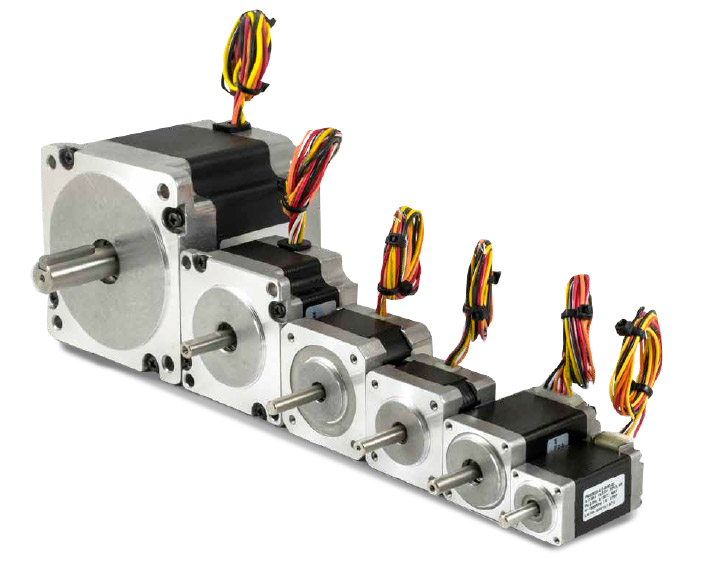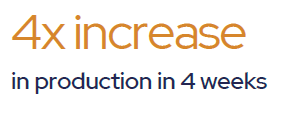 "Kollmorgen has been one of our most responsible suppliers." - Customer Commodity Manager
"A big thank-you to everyone at Kollmorgen working on this. We have managed to deliver what we expected." - Customer Buyer
Learn More
Ready to design and build a more ambitious machine?
Learn more Talk to a Motion Expert Explore Our Design Tools
About Kollmorgen
Kollmorgen has more than 100 years of motion experience, proven in the industry's highest-performing, most reliable motors, drives, linear actuators, gearheads, AGV control solutions and automation platforms. We deliver breakthrough solutions that are unmatched in performance, reliability and ease of use, giving machine builders an irrefutable marketplace advantage.