blog
|
The One Big Thing: Innovating Together for a Sustainable Future
|
2
minute read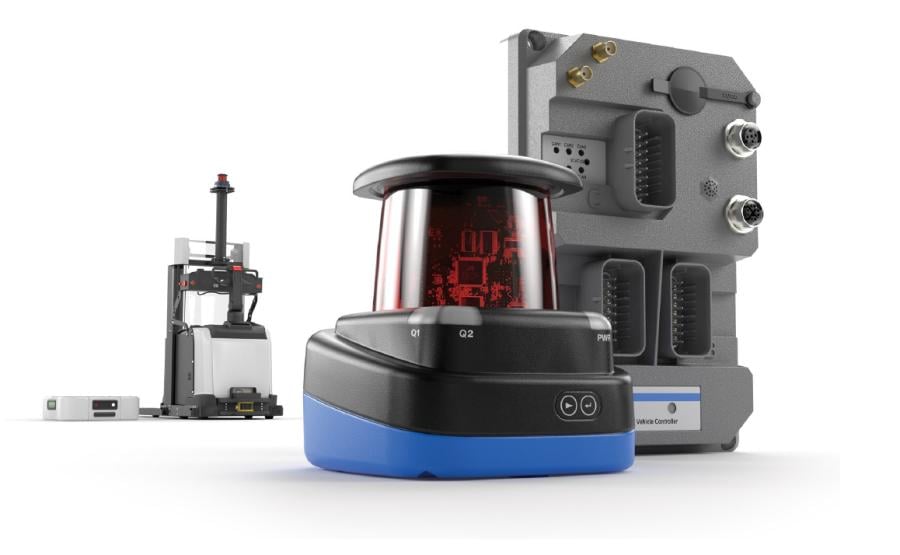 We are no longer settling for unsustainable. More than ever before, we are painfully aware that our ability – or inability - to act over the next few years will directly shape the lives of all future generations. And our best bet to step up to the challenge lies among the innovators – the ones who can adopt and apply new technology to truly transform the core of our society and create a world where we can thrive without the expense of our children.
A Market in Rapid Change
I have always been an optimist, as long as I can remember. Even as a kid, I had a strong belief in peoples' ability to overcome hard challenges and, when it mattered most, do the right thing.
I think that is what attracted me about Kollmorgen. To get the chance to work for a company that so clearly reflected such values. A company that wants to make the world a better place by unlocking the full potential of innovators; and furthermore, being able to do so in a market with so much potential.
Because there is no doubt that the future of mobile robotics is looking bright, clearly reflected by rapid growth rates. The Covid-19 pandemic spurred demand even further, and the rules of the game are changing faster than ever before. That's also why identifying "the one big thing of 2022" has been a bit of a challenge.
At first, I planned to approach this article from a commercial standpoint and focus on the acquisitions and consolidations that have characterized the market lately; how suppliers are extending their portfolios, servicifying their offerings and moving up the value chain. Then I briefly considered giving the article a more technical spin, and write about the huge potential, and disrupting effects, technologies like machine learning, digital twins and augmented reality is bringing to the market.
The Shift Towards Sustainable
However, emerging from of a worldwide pandemic tends to change your perspective a bit – for one, it humbles you and make you realize how vulnerable you are. But for me personally, it has also strengthened the optimist within me. By being able to observe how we as a global society have come together, stayed patient, and restructured, in order to beat Covid-19, I believe that we are now ready to address the real elephant in the room, the greatest challenge of them all. I think you understand what I am referring to.
At the moment of writing this, the United Nation Climate Change Conference in Glasgow, where top leaders of the world have gathered for two weeks to align on how to mitigate Climate Change, is wrapping up. Although some would call the outcome disappointing and the goals set up not aggressive enough, I believe that there is light at the end of the tunnel. Because the trend is clear: there is a more powerful force in motion, one that has the potential to really make a difference.
I am referring to The Market. Data from Forrester Research indicates that people are more aware of the condition of the environment than ever before, more willing to take action on environmental sustainability and actively seeking brands and products that are truly committed to sustainability and consider it through their entire supply chains. Investment companies are no longer willing to invest in non-sustainable companies, not only because it is the right thing to do, but because it's the safest long-term investment to make from a monetary perspective.
Corporations all over the world are quickly making sustainability core of their strategies, because it is no longer just a matter of ethics and responsibility, it's a matter of money.
Empowering the Innovators
Industries add up to roughly a quarter of global emissions annually and it is critical to drastically reduce this number in order to mitigate the worst effects of climate change. Mobile robotics has the ability to lead the development in more sustainable industries and help companies all over the world meet their climate goals. Just consider data from Statistica that clearly reports how mobile robotics will not only significantly increase energy-efficiency and productivity of industries that adopt it, but also minimize errors, and thereby waste. We see first-hand examples of this every day at Kollmorgen.
But the real question is not whether mobile robotics has the possibility to create more sustainable industries, but rather how we can scale it fast enough? How can we accelerate adoption that would normally take decades?
To Kollmorgen, the answer is clear - by enabling and empowering the innovators! We need to bring together the sharpest minds of the industry and give them the right tools to solve the problem.
Cutting-edge technology will no doubt play key role. At Kollmorgen, we see clearly how AI and machine learning will have the ability to drastically reduce the complexity of deploying a mobile robot. Many of the tasks that until recently required weeks or months of work from experienced and skilled engineers will soon be performable in minutes by algorithms. By making data and insights from over 50 years in the business with more than 40.000 deployed Kollmorgen-based mobile robots available to innovators, we enable them to train their models and put mass-scaling of robotics within reach, bringing greater sustainability to industries all over the world.
Just as important will be openness and creating the opportunity for collaboration. Truly sustainable industries mean deploying the most suitable robot for each application and ensure that they operate seamlessly together in the same system. Not an easy task by any means. But at Kollmorgen, we are confident that a collaborative approach is key to success!
By supplying a world-class automation platform that is modular, easy to build applications and integrations on, we invite OEMs all over the world to innovate together with us. We provide, the tools, experience and insights within fleet management, navigation, and mobile robot deployment, and let our partners focus on their core expertise.
A Call for Action
Driven by an irreversible shift in the market, fueled by the optimism of knowing what we are capable of when we put our hardest effort into it, I believe that - one minute before midnight - sustainability will finally get the full attention it needs and deserves and become "one big thing" of the market in 2022.
And for the innovators who can step up to the challenge and find a way of scaling mobile robots across the world, it will not only be an attractive business. They can rest assured that they are leaders on the path to a more sustainable society.
Because in the end, our time on earth is limited, and there is a lot of truth to that old saying – we do not inherit the Earth from our ancestors, we borrow it from our children.