press_release
|
Unlock fast-track AGV commissioning with Cirrus – the latest innovation from Kollmorgen
-
Europe
|
minute read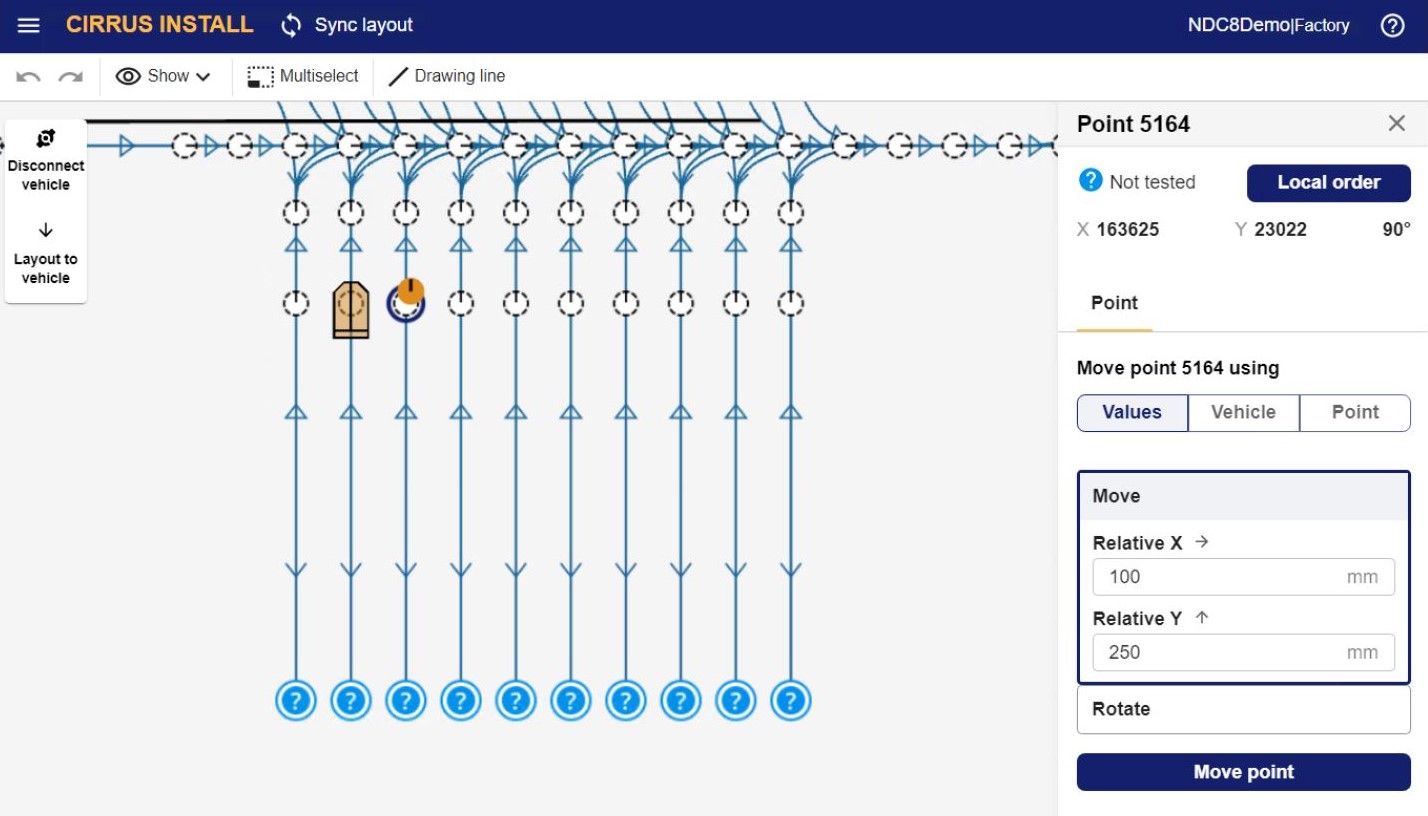 Cirrus, the latest commissioning innovation from Kollmorgen, is a cloud-based solution that speeds up and streamlines AGV installations. With its smart features and easy-to-use interface, Cirrus can help accelerate your business by enabling efficient use of key resources in the commissioning process – both on-site and remote.
Streamline your commissioning
By simplifying the tuning and verification of layouts via an easy-to-use interface, Cirrus brings a step change to the commissioning process, providing two important workflow benefits. The flexibility of either remote or on-site operation, and the further advantage that only basic AGV and load handling knowledge is needed by the installation team. With the opportunity to deploy the commissioning team either remotely or on-site, and a wider pool of employees now empowered, the collaboration during tuning and verification becomes smoother, clearer and faster, resulting in commissioning time costs being slashed.
Easy onboarding and operation
Cirrus comprises two central strands: Cirrus Cloud and Cirrus Install.
Cirrus Cloud: Create and administrate projects at the office
Upload and download the current project layout.
Add users and assign them to projects.
Download updates made on-site, and import them to Layout Designer.
Cirrus Install: Easy and efficient commissioning on-site
Use the position of the vehicle to update points and stations in the layout.
Send local orders to test drive paths and stations.
Optimize drive paths.
Sync layout updates with Cirrus Cloud and colleagues at the office.
Enable both offline and online work.
Post-commissioning, Cirrus continues to import updates to the master layout and to confirm performance and capability KPIs.
Pioneers in AGV technology
The introduction of Cirrus adds another layer to the rich history of innovation in the AGV sector made by Sweden-based automation and motion specialist Kollmorgen. The company's NDC Solutions automation kit is used across the globe by a growing number of vendors and providers.
"Our goal is to enable and optimize the automation journey for the AGV sector so that barriers to entry are reduced and opportunities are enhanced," said Johanna Turesson, Director Product Management, Kollmorgen. We are therefore very proud of the possibilities that Cirrus brings to both the office and on-site environment to help speed up the commissioning process."
She expanded on the benefits: "Firstly, it is so easy to use. Onboarding is fast, requiring no more than a couple of minutes, and while it requires some standard AGV knowledge and understanding, it enables various of on-site employees to participate in the commissioning process."
"Second, the possibility to work both online and offline, either remotely or on-site, cuts lead times and travel costs, all supported by the ease of accessing layout information and updates anywhere, anytime."
"Finally, as a cloud-based application, it creates a foundation of an online data-driven ecosystem that will benefit all stakeholders."
Cirrus is available now. Interested parties should contact Kollmorgen