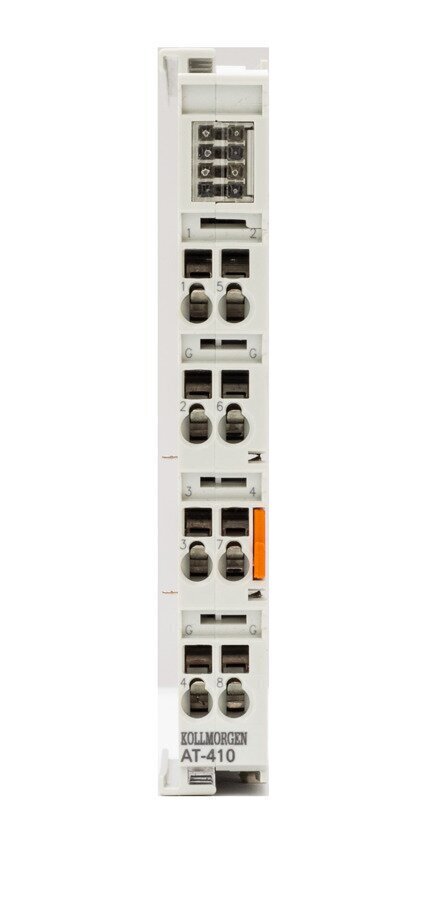 <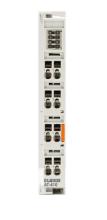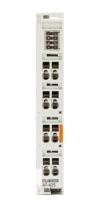 >
4 Ch Analog Outputs 0-10 and -10 to +10 Vdc
These 4 Channel  Analog Outputs are available in a 0…10 V, 12 bit, 1-wire system version and a -10 V…+10 V, 12 bit, 4 x 2-wire system.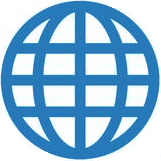 Product available worldwide
Specifications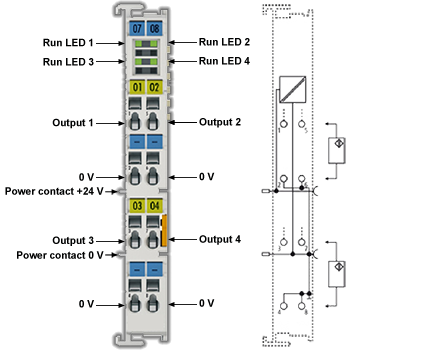 Technical Data
AKT2G-AT-410-000
AKT2G-AT-425-000

Number of outputs

4

Power supply

24 V DC via the power contacts

Signal voltage

0..10 V

-10 ..+10 V

Load

> 5 kΩ (short-circuit-proof)

Measuring error

< ± 0.1% (at 0 °C ... +55 °C, relative to the full scale value)

< ± 0.2% (when the extended temperature range is used)

Resolution

12 bit

Conversion time

~ 250 µs

Power supply for electronics

via the E-bus

Distributed Clocks

yes

Current consumption via Ebus

typ. 140 mA

Electrical isolation

500 V (E-bus/field voltage)

Bit width in process image

4 x 16-bit AO output

Configuration

via TwinCAT System Manager

Weight

approx. 60 g

Permissible ambient temperature range during operation

-25 °C ... +60 °C

(extended temperature range)

Permissible ambient temperature range during storage

-40 °C ... +85 °C

Permissible relative humidity

95%, no condensation

Dimensions (W x H x D)

approx. 15 mm x 100 mm x 70 mm (width aligned: 12 mm)

Mounting

on 35 mm mounting rail conforms to EN 60715

Vibration/shock resistance

conforms to EN 60068-2-6 / EN 60068-2-27,

see also installation instructions for enhanced mechanical load capacity

EMC immunity/emission

conforms to EN 61000-6-2 / EN 61000-6-4

Protection class

IP20

Installation position

variable

Approval

CE, ATEX, cULus
Support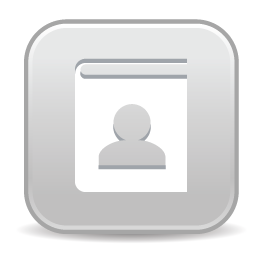 Follow the links here to find contact information for Global and North American support and sales information.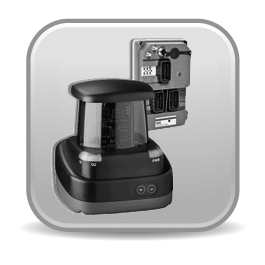 From the AGV Partner Portal you will be able to access our NDC Services, such as Technical Support, Customer Service and Training. This is also where you download our latest NDC software.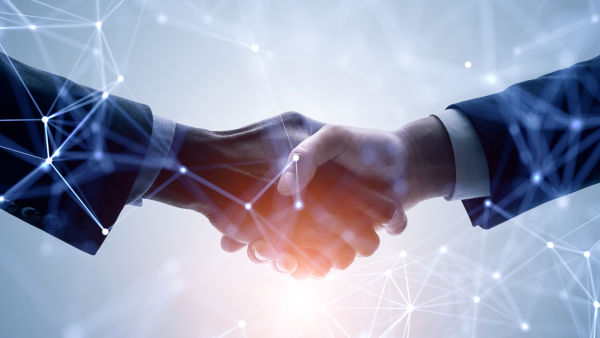 This secure site provides access to confidential material for the private use of approved partners only.
The AKT2G-BRC-000-000 EtherCAT Terminal contains high-performance capacitors for stabilizing supply voltages. The AKT2G-BRC-000-000  can be used in conjunction with the AKT2G-SM-L15-000 or AKT2G-SM-L50-000 stepper motor drive terminals.
Learn More
The AKT2G-SM-L50-000  EtherCAT Terminal is intended for the direct connection of stepper Motors in the mid power range up to 5 A and a voltage range from 8-50 V.
Learn More
Learn how to engineer exceptional machines, robots and vehicles with the highest-performing, most reliable motors, drives, automation solutions and more.
Learn More