Additional KAS Project Templates
The KAS IDE (Integrated Development Environment)  contains standard templates to help you get started with the development of application projects. The templates are available when you create a new project.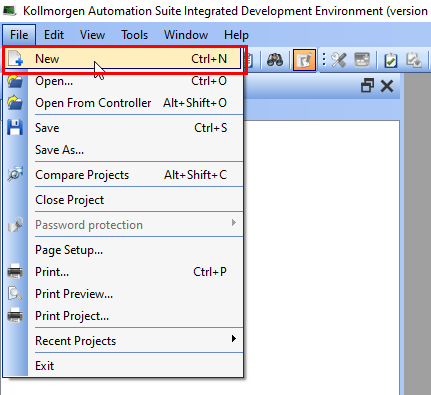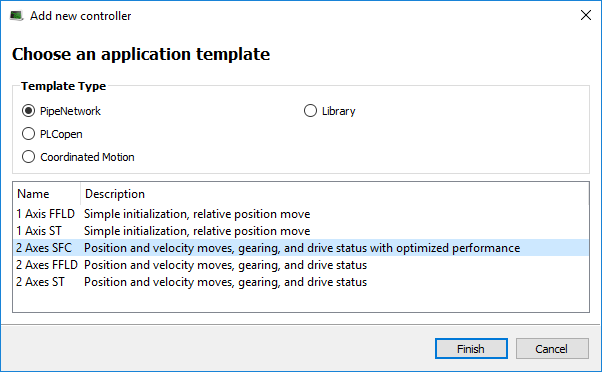 This page contains additional templates. They are .KAS project files that can be downloaded and opened inside the IDE as a starting point for a project:.
Name
Description
Date / Version
Developer
Link
Standard SFC Template

Program language: two IEC-61131 languages: SFC as a top-level program, building the state machine and ST for the coding inside of step qualifiers and on Auxiliary Programs.

Motion Engine: PLCopen

Number of Axis: 2 Axes as type Servo and 1 Axis as a Virtual Master. (can be expanded). All of them are configured with a ratio 1:1, with 360 degrees per revolution and without a rollover position.

KVB HMI program: included

Control Panels (used during development): included

Further Description

This template is fully adapted to run with the KAS 2 Axis Demo as base hardware for development or using the KAS IDE Simulator.
Utilizes a standard format for variable creation to enhance ease of use during application project development

09/2018, v1.0
Leonardo Souza