Collaborative robots (cobots), manufacturing robots and robotic arms are designed to learn and adapt to new tasks as needed, as if they were a human coworker. This requires controlled, safe motion enabled by high quality servo motors inside of the robot joints in order to safely operate beside their human co-workers. The versatility of human/robot collaboration promises to bring new capabilities and efficiencies to industries as diverse as packaging, factory automation, food and beverage processing, life sciences, medical automation and more.
Top Products for Collaborative Robot Applications
Related Resources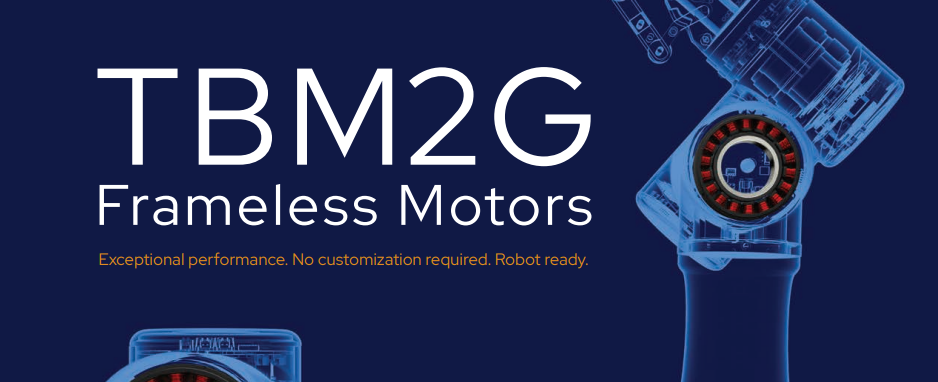 Are You Ready for the next generation of design, performance and productivity? Backed by years of robotics-targeted R&D, the new TBM2G series of frameless motors is now ready to help you build more compact, precise and powerful robots.

Robotic joint design almost always involves tradeoffs. But does it have to be that way? Let's look at the three most common compromises.
Are you ready to start designing?
We offer a variety of online tools for sizing & selection, performance evaluation and product selection.