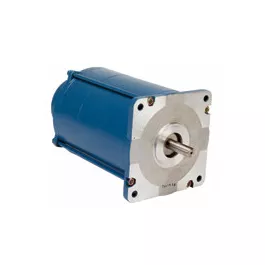 <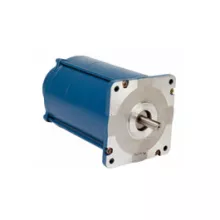 >
MH172 Series High-Torque Stepper Motors
The MH172 Series provides a high-torque motor in a NEMA 66 frame size (170mm) with maximum holding torque of 5,330 oz-in (3,764 N-cm).

Limited availability outside North America
Specifications
Motor Frame
Minimum Holding Torque
Bipolar 2Ø On
Rotor Inertia
*Weight
Maximum Shaft Load
Minimum Residual Torque
Net
Ship
Overhang
Thrust
oz-in
(N-cm)
oz-in-s2
(kg-cm2)
lb
(kg)
lb
(kg)
lb
(kg)
lb
(kg)
oz-in
(N-cm)
MH172
5,330
(3,764)
0.870
(61.4)
53
(24)
62
(28)
100
(45.4)
150
(68)
50
(35)
* Weight for motor with leads
Media & Downloads
These 3D models are intended to guide your design activities and may be used as reference information. Be sure to consult a Kollmorgen expert to ensure you have the most current and accurate information for critical aspects of design work.
Learn how to engineer exceptional machines, robots and vehicles with the highest-performing, most reliable motors, drives, automation solutions and more.
Learn More