press_release
|
On track with autonomous 2Gen
-
Europe
|
minute read
Following the successful launch of the second generation AKM2G servo motors, KOLLMORGEN is now expanding its new range for applications in the low voltage range. The specialist in servo drive technology and Motion Control is responding to increased demand for AKM2G motors for AGVs, robotics, and medical technology. Powerful compact motors for supply voltages of 24, 48, 72 and 96 V DC are increasingly in demand here.
KOLLMORGEN is initially launching the AKM2G motors for low voltage applications in frame size 3. The company is relying on optical encoders, Hiperface DSL, EnDat as well as the tried-and-tested robust Resolver as feedback systems. In terms of connection technology, the options available currently include M23 connections in the SpeedTec version and hybrid Htec. Further options are due to follow as part of the market launch.
In terms of drive behavior, the AKM2G servo motors deliver a permanent torque between 0.6 and 9 Nm for low voltages with peak torques up to 27 Nm. This means that the new motors achieve the best values for compact mobile applications from the material flow. A look at logistics shows how widespread the autonomous transportation systems known as AGVs are today. High power density as well as economical use of electrical energy are essential features of the second generation of AKM motors from KOLLMORGEN. These features have been transferred 1:1 to the new low voltage series. This opens up new possibilities for mechanical engineering in the design of small robots, autonomous transportation systems, and automated medical technology. KOLLMORGEN also continues to rely on customizing as a factor in its success. The new range is easy to configure for individual tasks and also provides additional scope for non-standard customer-specific options.
ABOUT KOLLMORGEN
Since its founding in 1916, Kollmorgen's innovative solutions have brought big ideas to life, kept the world safer, and improved peoples' lives. Today, its world-class knowledge of motion systems and components, industry-leading quality, and deep expertise in linking and integrating standard and custom products continually delivers breakthrough solutions that are unmatched in performance, reliability, and ease-of-use. This gives machine builders around the world an irrefutable marketplace advantage and provides their customers with ultimate peace-of-mind. For further information please visit our website: www.kollmorgen.com
© KOLLMORGEN. Use for editorial purposes free of charge.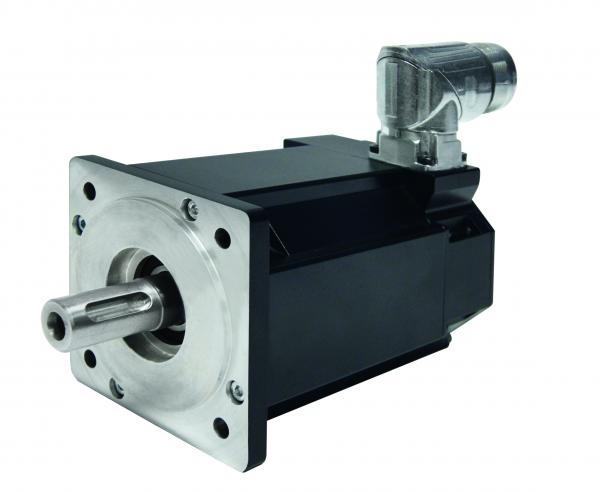 Kollmorgen AKM2G Low Voltage Servo Motor