blog
|
Pushing the Limits of High-Speed Horizontal Flow Pack Machines
|
2
minute read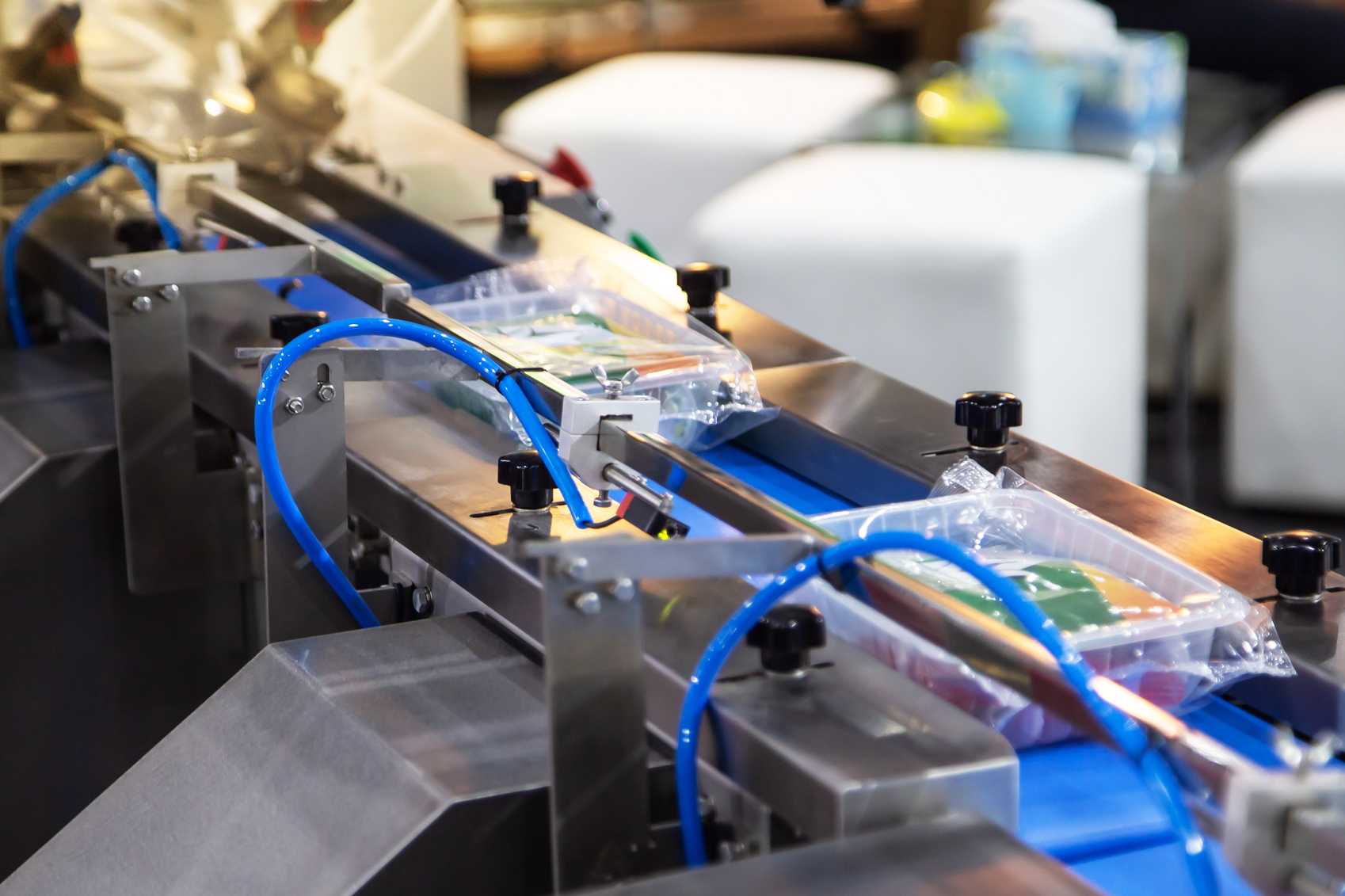 Using a conventional single motor and gearbox style setup on your horizontal flow pack machine could be the reason you're not realizing the flexibility and performance you need to keep up with demand. As demand for packaged goods continues to soar—a $58 billion growth opportunity according to NielsenIQ—and consumers shift to online purchasing habits, many manufacturers are struggling with the historically narrow margins and less profitability of e-commerce compared to their brick-and-mortar counterparts. However, to boost margins (and profits) manufacturers are turning to channel-specific assortments—such as different packaging, bundles and pack size—to mitigate channel conflict and increase margins. 
A Packaging OEM Dreams of the Ideal Machine
A market leader in the development, production and marketing of narrow and mid-web printing presses for the inline production of labels, folding cartons and cardboard products was looking for a way to keep up with its end-users' production needs. The OEM's current machines were experiencing physical limitations related to efficiency, flexibility and throughput, and it wanted to explore options to improve upon its own processes.  
The OEM's current flow pack machines use a combination of heat, time and pressure to create a seal with a set of crimp seal heating bars, typically for snack, biscuits and confectionery. The bars contra-rotate 360 degrees and meet in the middle to melt a layer of plastic that bonds the two layers of film together. It's a highly repeatable process that requires the machine to make the same quick seals and cuts every time, hundreds of times per minute.
However, to push beyond its current offering, the OEM had a list of wants that, if realized, would help achieve its performance goals: 
Less than 15 angular minute tolerance between the two heater bars. Anything over could lead to incorrect sealing or system crashes. 
Quick acceleration and deceleration that would allow the machine to quickly change over to different packaging lengths. 
A distance of 80mm (60mm preferred) and 150mm between the two cross seal shafts to accommodate different size packaging.
8mm maximum top axis drift to avoid damages if a product and cylinder collide.
Low to no maintenance of the drive system. 
Assessing the Current Machine Limitations
A Kollmorgen team led by Fabio Silvestrini, Technology Manager at Kollmorgen Italy, started by taking a deep-dive look at the OEM's current machine. "When we were tasked with the challenge of trying to boost the performance and efficiency, we found a glaring issue," he explained. "The wasted energy and poor control of a single motor with a mechanical transmission system."
In a traditional gearbox system, a motor drives the gearbox that moves pulleys or gears connected to drive cardanic shafts that connect to heating bars that are used to seal the packaging. This approach has several limitations and challenges:
Crimpers are unable to move independently and need to be calibrated for strict alignment with the lack of feedback control allowing an axis to get 15 angular minutes out of alignment.
More moving parts means more parts to maintain, fix and replace, pulling the machine offline for a few days. The parts are also noisy and require constant oiling, which is messy and problematic for food packaging areas. And the gearbox and pulleys can experience backlash, which can damage the machine.
Mechanical transmission moves more overall mass in the system, limiting acceleration and deceleration and reducing the amount of product that can be passed through.
Building a Proof of Concept
Kollmorgen's conversation with the OEM about production efficiency led to a question: what if the single motor in a flow pack machine was replaced with two direct drive motors connected to each cylinder? Replacing the existing gearbox with two direct drive rotational (DDR) motors would vastly improve performance by allowing each heater bar to be controlled independently of the other, allowing for faster production through more accurate and precise sealing.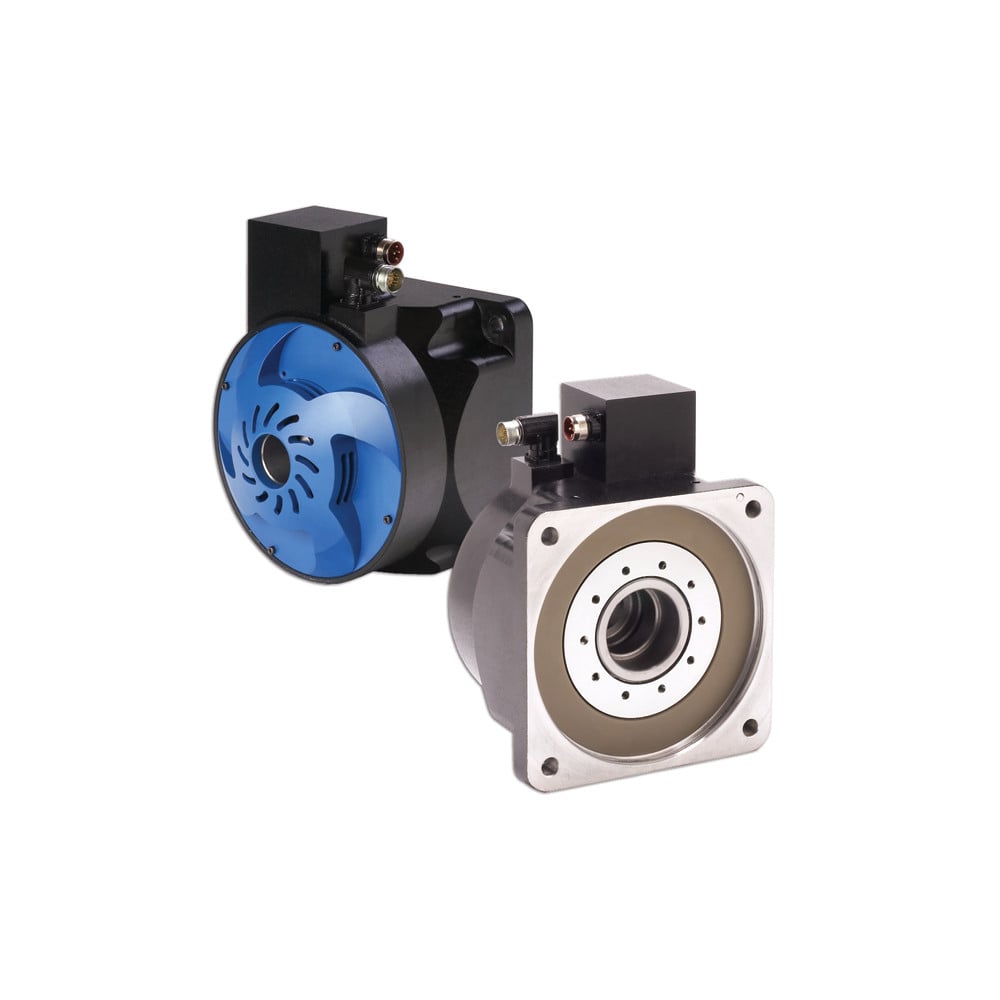 "We knew that we wanted something that could be easily integrated into an existing OEM production line," Silvestrini said. "We started by creating a closed module that could be easily integrated." Unlike a servo motor that powers the gearbox, the DDR motor is coupled directly to the load, removing the requirement for the gearbox, gears and pulleys. For example, a typical gearbox could have a backlash of 1-arc minutes. Kollmorgen's DDR motor has repeatability better than 1-arc second. That's 60 times better hold control than a conventional gearbox.
The team also decided to use Kollmorgen's AKD PDMM, a combined servo driver and motor, to control the motion of the motor. This allowed each heater bar to move at its own speed, and with an integrated feedback loop, automatically adjust to account drift or movement during production.
Proving the Concept
After creating the proof-of-concept machine, Kollmorgen subjected it to several performance tests. Using the two DDR motors coupled with the controller added more precision to the system: misalignment between the two heaters is more accurate, cut or feed length can be held more precisely, and angular position control is more exact. This precision led to several performance gains:
Compared to a typical servo motor, the DDR motors are 10x more accurate, reducing the current limit of 32 arc minutes to 3.2 arc minutes, extending the life of the heaters. 
Overall machine speed increased 1.6x because of faster start and stop cycles, going from 640 ppm to 1030 ppm for 115mm pack lengths. 
Productivity increased by 50%, going from 400 ppm to 595 ppm for 200mm pack lengths extending to 270mm pack lengths when physical limitations of the sealing mechanisms prevented additional gains. 
The machine could produce packets 2.3 times smaller at the same speed, going from 115mm to 50mm pack length at 640 ppm.
The dual-drive proof-of-concept machine not only created performance advantages but also a much simpler design. The lack of gears resulted in less overall maintenance, less noise (20 dB reduction compared to mechanical transmission) and no possible oil contamination in the product. This also improved machine bandwidth with less downtime, fewer parts that needed to be changed and less variants in construction. 
Ready for Production and Future Innovation
"The proof-of-concept machine demonstrated to the OEM how advanced motion controls can improve efficiency, throughput and products per minute for end-users," Silvestrini said. "It was something that didn't seem possible, but Kollmorgen was able to carry through from the initial concepts and wish list to a workable proof-of-concept that can be adopted for use by other packaging OEMs."
The closed-module design doesn't require much adjustment and calibration, allowing it to be integrated into a packaging system and put into production almost immediately. And with fewer materials going into the machine, it can be produced faster to market more quickly for more OEM production flexibility.
The advanced motion control offered by the proof-of-concept design can allow OEMs to reimagine what is possible with their flow pack machines. As demand for consumer goods continues to accelerate and manufacturers look to improve margins wherever possible, the improved performance of the dual-drive flow pack machine can allow OEMs to offer end-users a solution to meet demand while maintaining margin.