blog
|
Evolution of Kollmorgen - Part 4
|
2
minute read
So up until now, we've seen how a couple of German immigrants came to America and turned their dreams into a reality. Fredrick came to America at the turn of the Century, Hugo a few decades later, and now Otto Kollmorgen had the reins of Kollmorgen firmly in his hands. Just how did these two companies come together? Here is a first hand account from Herb Torberg (Chief Engineer, Kollmorgen).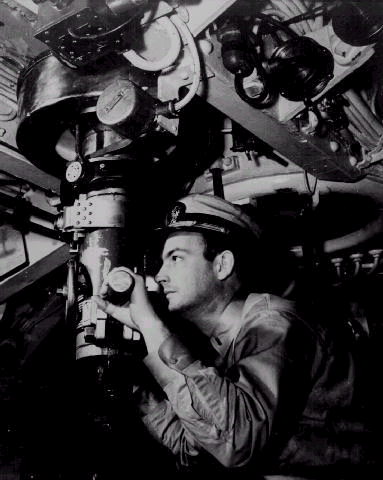 "In the late 1950's, Kollmorgen was very busy updating submarine periscope features capabilities. Submarines were going deeper, faster and the capabilities of the periscope were greatly expanded. Included was the need to take better photographs, including sextant navigation, provide Passive electronic countermeasure, and to aid the operator in training (turning) the periscope. We had three separate contracts to design and build periscopes for each of these functions. The training assist was an adaption of an earlier design which embodied a high speed motor, magnetic particle clutches, and a complicated and special gear train. Additionally, we were deeply involved with the high priority Polaris program for the concept of the navigation system. At a concept meeting with Detroit Controls (Norwood MA), the notion of supporting the periscope in hydrostatic bearings was proposed. Since a servo
motor with a big hole in its axis was needed, John Harper suggested a torque motor. A torque motor? What was that? Detroit Controls had been adapting the work of Draper Lab to use torque motors for gimbal drives in gyro platforms. John put me in touch with John Luneau at Inland Motor, Pearl River, New York."
"An engineer, Art Hess and I went to Pearl River and found Inland Motor in a complex of attached garages and John Luneau in a modest office. In short order, we had a design and proposal that fit our needs for a replacement for the complicated and expensive high speed motor drive design. The prototype worked just fine."
"A long story short; we combined all three contracts into one which became known as the type 8B. The Navy was delighted and pressed for accelerated delivery. Not only were our production facilities stretched to the limit, but also those of Inland. Kollmorgen had the resources to help Inland and it soon became apparent that joining forces would benefit both."
"Thus Inland became a division of the expanding Kollmorgen group. Hugo Unruh, Inland's priciple, loved Virginina and was instrumental in picking Radford as the sight and moved the operation there."
So – that's how Inland Motor led by German immigrant Hugo Unruh became a part of Kollmorgen, led by another German immigrant's son. This story reminds me about how this same message of applying direct drive solutions still applies today in a variety of applications and industries. Stay tuned to learn more about the Evolution of Kollmorgen – including Hugo's move to Radford, Introduction of MacBeth, Photocircuits, and others into the Kollmorgen family.