With NDC Solutions you have everything you need for excellent control of Automated Guided Vehicles (AGVs) whatever the application—navigation, hardware and software as well as design and service tools. The result is lower total costs for you and your customers.
Why go for NDC Solutions?
Scalable and flexible. Easy to customize and make changes in the future
No need to develop own controls. More time to focus on end-user application
User-friendly design and service tools. You are up and running fast
Value-adding services. Support all the way through the design and sales process
Proven in thousands of applications. Reduced risk gives peace of mind
The parts of NDC Solutions
NDC8 is a generic, complete and scalable system that suits all types of automated guided vehicles (AGV) from small and simple to large and complex. The system consists of three parts: navigation, hardware and software.
Navigation
NDC8 works with all established navigation technologies. There is support for a combination of technologies, so-called multi-navigation, which is good if you want to serve a storage space using one type of navigation and a production area using another.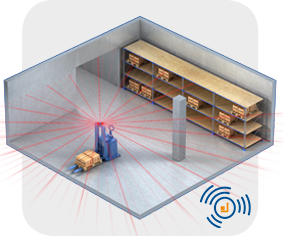 Natural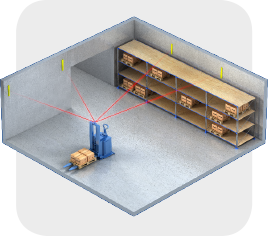 Reflector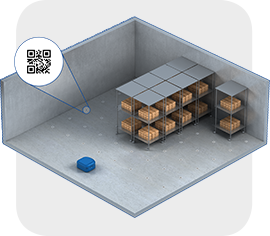 Barcode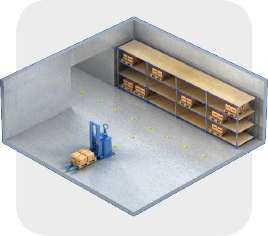 Spot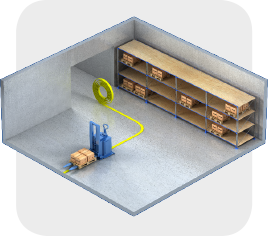 Magnetic Tape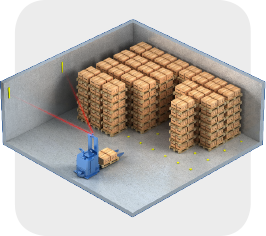 Multi-navigation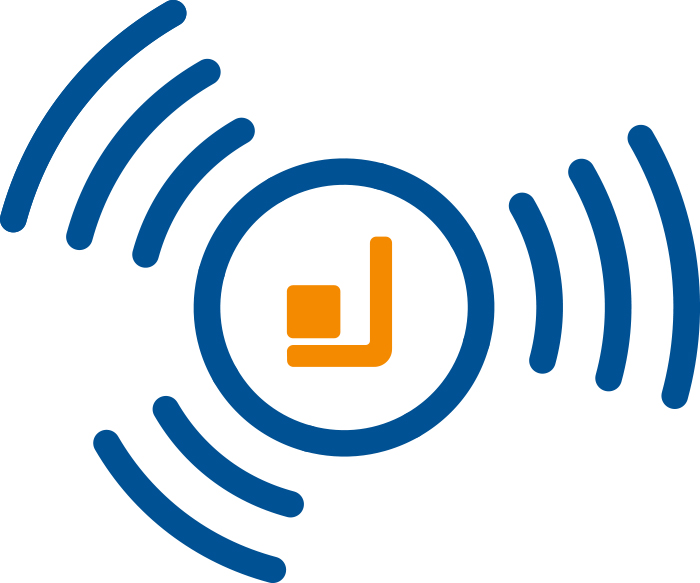 Natural Navigation
NDC8 with natural navigation lets AGVs use objects in the existing environment for navigation, removing the need to install reflectors and markers. This cuts down on installation time, reducing costs and minimizing the effect on operations. Natural navigation also simplifies the expansion of systems.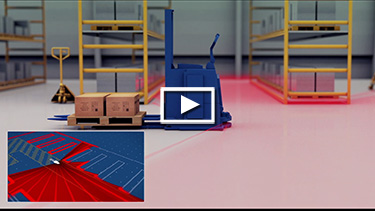 Hardware
NDC8 hardware consists of powerful and reliable components in a number of areas. All components are designed for tough environments where vibrations, dust, moisture and temperature variations are all part of daily life.
CVC700 Brochure LS2000 Brochure Ask a Question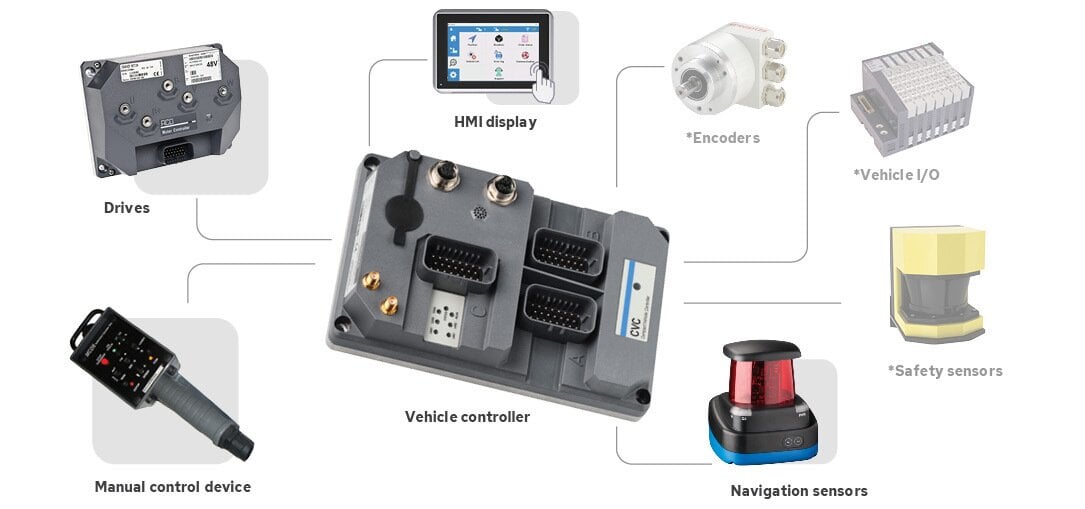 * Encoders, Vehicle I/O and Safety sensors are not part of Kollmorgen offering
Software
NDC8 gives you access to a set of efficient design and service tools. The design tools help you outline all kinds of layouts as well as system and vehicle applications. You also have access to service tools for diagnostics and maintenance.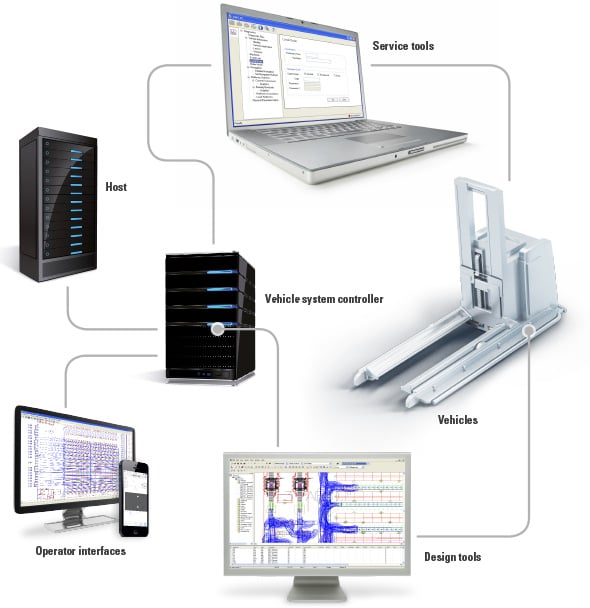 Host
ERP/MES/WMS
(not part of Kollmorgen offering)

Operator interfaces

System controller
Transport flow control
Traffic management
Fleet management

Design tools
Layout
Applications

Service tools
Maintenance
Diagnostics

Vehicles
Navigation
Steer/drive control
Load handling
NDC Services
End-users require high uptime, efficient daily operations and applications that are easy to change. We help you meet these demands with NDC Services. Our service portfolio consists of training service, support service and consulting service.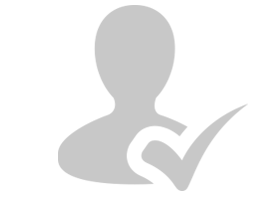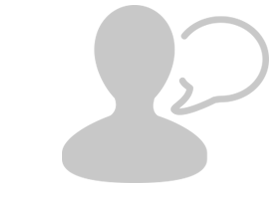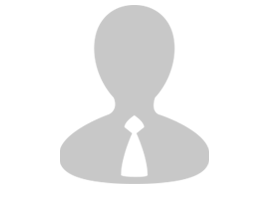 Training service
Basic, advanced and tailor-made courses; at our training facilities, your site or via the internet
Support service
We give answers and solutions to your requests
Consulting service
Our senior consultants help you with sales and design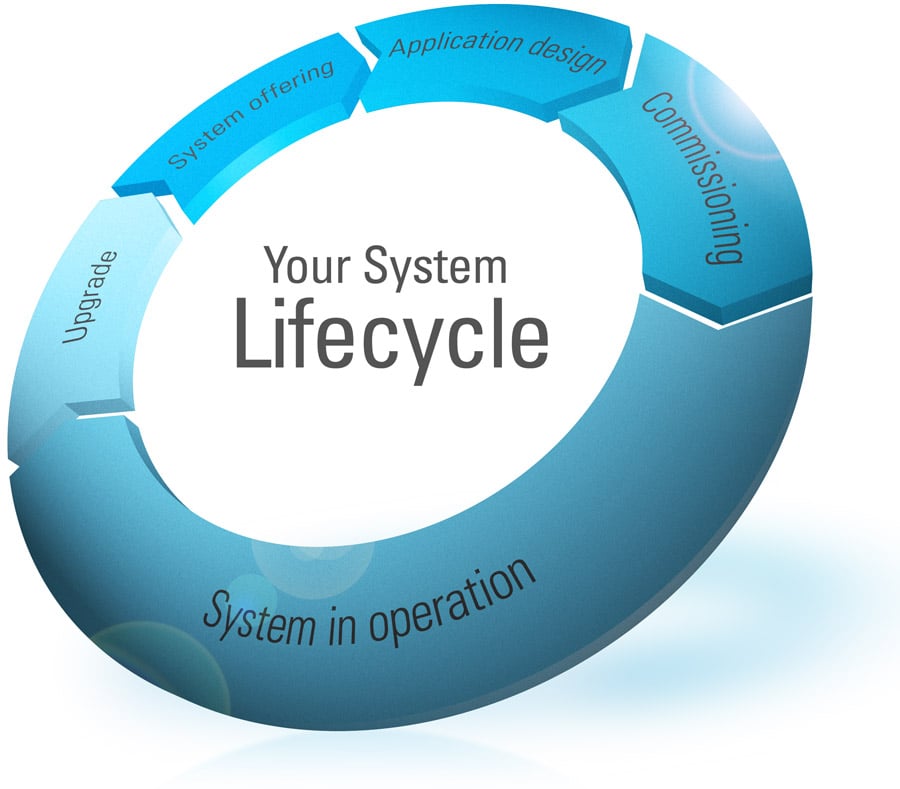 Upgrade support
Sales assistance
Technical solutions
System specifications
Sales support
General advice
Customer visits
Simulations
System specifications
Design support
Layout design
Application programming
Knowledge transfer
Commissioning
System start-up
Vehicle tuning
Facility surveying
Operation and Maintenance support
Helpdesk
On-site assistance
Preventive maintenance
Spare parts and repair available at least 10 years after final sale
Partner Program
The purpose of the partner program is to generate better business for you and for us through tighter teamwork. You get access to business, sales, marketing and technical support. The amount of support depends on your membership level.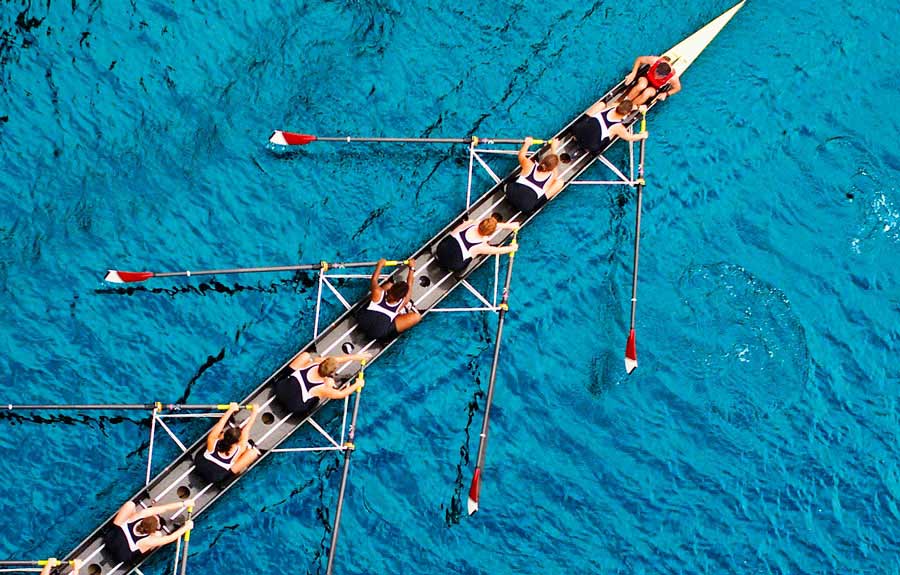 Why partner with us?
Because we support you all the way from lead to deal. Being the leader in one field is difficult. Being the leader in all fields is impossible. With us, you get access to a complete and customizable controls platform as well as fast professional support services. You do what you do best—we do what we do best. Together we make better business.
Stay ahead
Make your company a front-edge solution provider with competitive NDC Solutions technology
Secure costs
Move from fixed to variable costs, lower your engineering and support costs
Assure product lifecycle management
Let us manage your long-term product supply commitment
Membership levels
Every customer with a signed license agreement automatically qualifies as a certified partner. The preconditions for signing a license agreement with us are strong finances and clear business goals. The more loyalty points you score, the higher the membership level you qualify for.
Everybody wins—it's just a matter of how much you want to win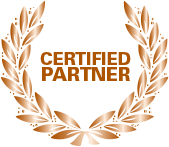 Certified partner
Gives you basic access to business, sales, marketing and technical support.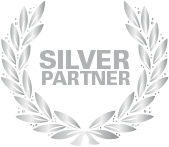 Silver partner
On this level you get extended access to support within all four areas.
Gold partner
The highest membership level entitles you to full support.
Search for Kollmorgen AGV Suppliers