blog
|
Why Direct Drive? – The top 5 advantages of direct drive motors.
|
Let's start with the definition of direct drive. In a conventional system, the moving elements of a machine are connected to the motor via gears, belts and couplings: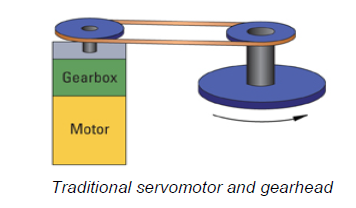 By contrast, in a direct drive system the rotary or linear motor is connected directly to the load. Here are the top 5 advantages gained by doing this:
Tell us about the difference direct drive technology has made to your application.