blog
|
AKD BASIC - Is It Really That Basic?
|
2
minute read
There is a nostalgic group out there thinking about when they first were introduced to the BASIC language. BASIC? What is that? Kind of like today when you say album or 45, or even vinyl - certain "younger" folk will look at you and say "whhaatt?" - after they pull the ear buds from their ears and pause there MP3 players (or is that MP4??). BASIC - Beginner's All-purpose Symbolic Instructional Code. I first used Basic to program a computer back in 1976, and it had already been around for over 10+ years at that point. BASIC language has survived all these years - through punch cards, floppy discs, CD's and now solid state drives. BASIC is approaching its 50th year - and boy has it grown up, influencing current popular code such as Visual Basic and the .Net framework. So what's all this buzz about AKD BASIC?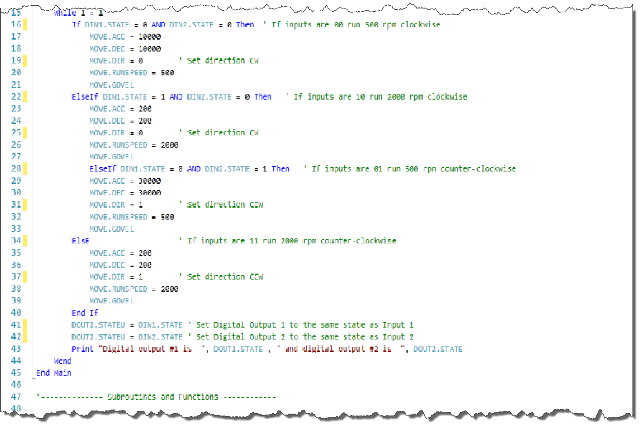 AKD is a high performance servo drive from Kollmorgen which has been on the market for about 36 months. It's a pretty decent drive and is quite flexible with a variety of communication bus offerings. It's also available in a programmable version utilizing a variant of the BASIC programming language. This opens the door to a very powerful and economical solution for a wide variety of machine applications that in the past needed an additional high level controller to make it work. Remember what BASIC is an acronym for - Beginner's…yes, beginner's, All-purpose…meaning flexible, Symbolic Instructional Code. So you now have all the performance and power of the AKD, combined with the simplicity and flexibility of a programming code that will allow you to, in many cases, replace a more expensive and cumbersome PLC or other higher level controller (probably using a programming language like C++ or something a bit less "beginner"), and still get the performance and functionality you need!
Nothing like getting back to the BASIC's!
How about reminiscing a bit: The first thing I programmed in BASIC was...