Kollmorgen forms strategic partnership with ARME
|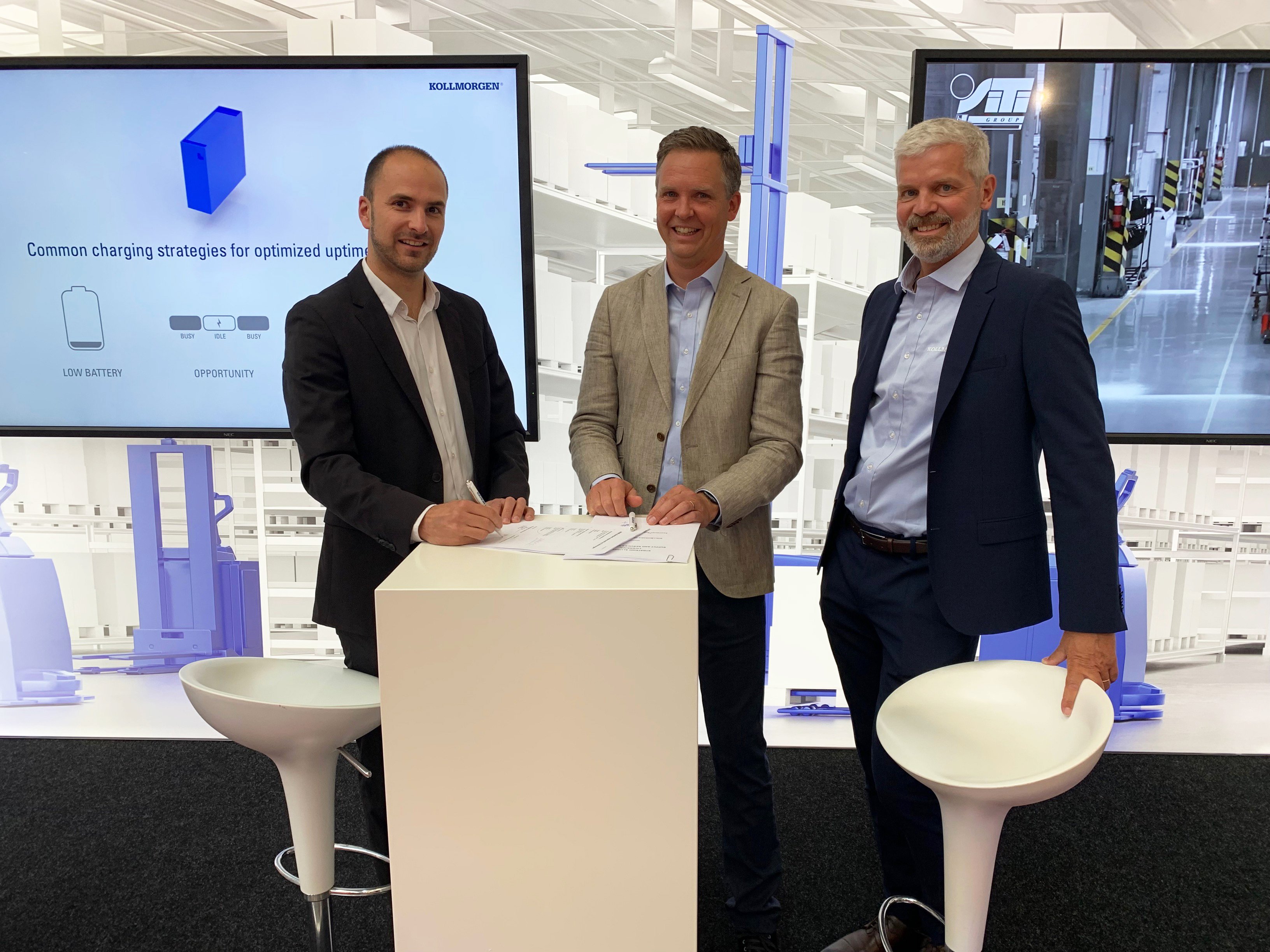 The Spanish Association of Mobile Robotics (ARME) and Kollmorgen Automation have entered into a strategic partnership to offer high quality integration solutions for AGVs and mobile robots, based on the NDC8 platform. With this union, ARME aims to strengthen the position of AGVs and mobile robots at the Spanish market.
"We are very happy about this partnership. Together with ARME, we will deliver great value to our partners and end-users by combining our well-proven NDC8 platform with AMRE's expertise of implementing AGV and mobile robot solutions for third parties", says Tobias Byfeldt, Vice President, Kollmorgen Automation.
"This union becomes a great novelty and demonstrates the confidence and strength that ARME has as an association, and the technical capacity and assurance that Kollmorgen offers to it. Kollmorgen will bring a new set of skills and abilities for automatic vehicle programming to the members of our association", says Javier Miguélez, President, ARME.
About ARME
The Spanish Association of Mobile Robotics (ARME) was born with a clear objective: to be the support of all robotics companies in Spain in the face of strong European competition and to promote this sector to be a benchmark in Europe within the mobile robot industry. For more information, visit www.armeroboticamovil.com.
About Kollmorgen Automation
Kollmorgen's NDC Solutions is the industry leading platform utilized by vehicle builders to create driverless logistics automation solutions. The platform consists of both software to route vehicles efficiently, and hardware for navigation and control. With Kollmorgen NDC8 you may automate virtually any type of vehicle or robot and integrate it to any type of material handling application, in any industry, worldwide. For more information, visit www.kollmorgen.com/agv.