blog
|
Importance of Food Safety
|
2
minute read
"The FDA Food Safety Modernization Act (FSMA), the most sweeping reform of our food safety laws in more than 70 years, was signed into law by President Obama on January 4, 2011. It aims to ensure the U.S. food supply is safe by shifting the focus from responding to contamination to preventing it." U.S. Food and Drug Admistration
The FSMA evolution is ongoing and Kollmorgen continues to enable innovators to meet the requirements of making food production and packaging safer. Kollmorgen's White Paper "Food Safety Regulatory Requirements" explains the background of FSMA as well as the implications on machine design. We recognize that not all facilities have the ability to build a completely new plant from the ground up. While that's one way to address sanitary design, a large portion of the current facilities are working with already operational facilities. Whether it is a completely new, ground-up machine design or upgrading and replacing elements for improved sanitation, AKMH can facilitate hygienic and sanitary machine designs through the following characteristics: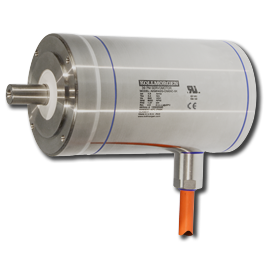 Cleanability and Accessibility – the AKMH motor can be cleaned, sanitized and inspected in place without the need for bagging or shielding.
No liquid or soil collection points – the AKMH is designed to eliminate collection points where pathogens can be harbored.
Food compatible materials - the AKMH is built with FDA approved, food grade materials with all exposed metal surfaces being made of 316L stainless steel. Stainless steel, particularly 316, has evolved into industry standards for hygienic design.
Hermetically sealed hollow areas – the AKMH is designed to directly withstand IP69K wash-downs.
Sanitary Operation – the AKMH operates without causing additional hazards
To read more about the background of FSMA, implications of FSMA changes on machine designs and how the AKMH motor helps OEM address these requirements, read the white paper here.