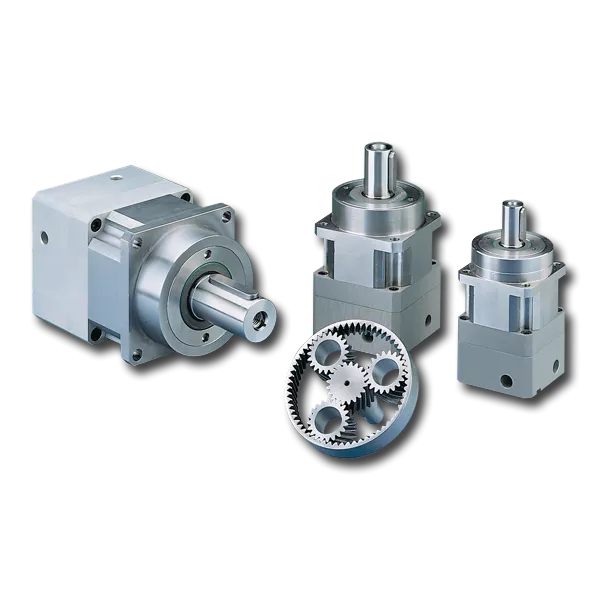 <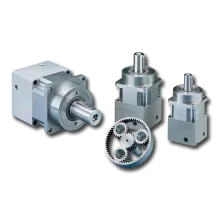 >
UltraTRUE™
The UltraTRUE™ Series combines our precise helical crowned gearing with TRUE Planetary™ orientation to create the smoothest and quietest gearheads on the market today, with only 4 arc-minutes of backlash. The internal gear is cut directly into the stainless steel housing to increase torque capacity and avoid slippage. We carry many ratios in stock for immediate delivery though our Gearhead Express program.

Limited availability outside North America
Features
Features
Backlash: 4 arc-min
Ratios available from 1:1 through 100:1
In-line and right-angle models
Helical crowned HRC 55-60 steel gears
Tapered roller bearings
Sealed deep-groove ball bearing
RediMount™ mounting system
Single-piece output housing with integral internal gear
Anodized aluminum housing
Benefits
Helical-cut, crowned gears provide higher torque capacity, precision and stiffness compared to straight-cut gears
PowerTRUE™ gear technology provides high torque capacity in a compact package for right-angle applications
High axial and radial load carrying capacity
Smooth, quiet operation with minimal backlash
Quick, error-free mounting to almost any motor
Lightweight, corrosion-resistant housing
Specifications
Mounting Type
Inline
Right-angle
Precision
4 arc-minutes
4 arc-minutes
Frame Sizes (mm)
60,75,90,100,115,140,180,220
60, 75, 90, 100, 115, 142, 180
Torque Capacity
Nm (lb-ft)
up to 3300 (2434)
up to 3111 (2295)
Ratio Availability
4:1,5:1,7:1,10:1,16:1,20:1,25:1,28:1,
35:1,40:1,50:1,70:1,100:1
1:1,2:1,3:1,4:1,5:1,8:1,10:1,12:1,
14:1,15:1,16:1,20:1,25:1,28:1,
30:1,35:1,40:1,50:1
Radial Load Capacity
N (lbf)
up to 37910 (8523)
up to 37910 (8523)
Mounting System
RediMount™
RediMount™
Learn how to engineer exceptional machines, robots and vehicles with the highest-performing, most reliable motors, drives, automation solutions and more.
Learn More