Back to top
With the wide range of stepper motor options, how do you select the right motor for your application? This session will help you identify key differentiators in stepper motor technology, so you can confidently choose the optimum solution for your application needs. Get tips from our applications team and product line managers to help quickly narrow down your motor choice.
In this session you'll learn
Key differences between stepper motors
How to choose the right motor for your application
How to use stepper motor design tools to maximize application performance
About the Presenter(s)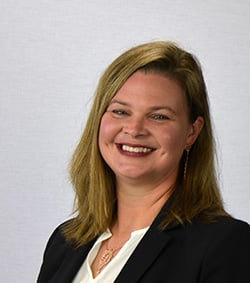 Emily Blanchard, Senior Training Specialist
Emily, Senior Training Specialist, has over 17 years of experience with Kollmorgen. Starting as an inside sales associate and progressing through various roles in the company, Emily found her passion for training due to her joy for learning – absorbing the plethora of educational insight provided by Kollmorgen's blend of technical, sales, and product teams. Emily earned a BA in communications from Virginia Tech and chose to earn a MSEd in adult education and training to enhance her training speciality.