Back to top
Sizing a traditional servo or stepper motor is simple with the Motioneering sizing tool, but what about sizing a frameless motor? Are there any special considerations for these parts? Learn just how easy it is to size frameless motors using Motioneering.
In this session you'll learn how to:
Select the mechanism and enter the accurate axis and gearing data
Incorporate complex motion profiles when evaluating the viability of a motor
Review special physical considerations to determine best-fit options
Rapidly generate a catalog of feasible motors
About the Presenter(s)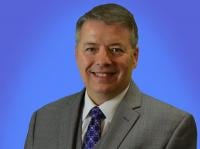 Gordon Ritchie, Technical Training Manager
Gordon Ritchie has over 31 years of experience partnering with machine builders to design motion solutions across the broadest array of applications. He teaches more than 60 technical motion classes each year as well as mentoring application and technical support teams. Gordon is an avid learner who enjoys the Blue Ridge Mountains, photography and videography.