Back to top
As technology develops and the next generation of motion control products enters the market, Kollmorgen is making sure no one gets left behind. Our platforms are designed to support alterations or upgrades to your machine without the need to change out full systems. In this session, you'll learn how you can mix and match 1G and 2G AKD drive and AKM motor platforms for a strategic advantage. :
You'll learn how to:
• Establish your market advantage using the Kollmorgen motor and drive platform strategy
• Evaluate key sizing, connection and setup considerations for merging 1G and 2G products
• Decide whether an update from a single-axis to a dual-axis drive is right for your machine
About the Presenter(s)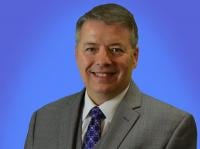 Gordon Ritchie, Technical Training Manager
Gordon Ritchie has over 31 years of experience partnering with machine builders to design motion solutions across the broadest array of applications. He teaches more than 60 technical motion classes each year as well as mentoring application and technical support teams. Gordon is an avid learner who enjoys the Blue Ridge Mountains, photography and videography.