Back to top
When a servo motor carries a vertical load, you have special challenges to solve. There is the added element of gravity to contend with, and most applications cannot tolerate a falling load. What happens if there is a fault? How do you manage timing with brake and relay delays? Are there special sizing considerations? How do you test and tune a vertical load?
Join us as Kollmorgen experts walk you through proven methods for managing these challenges and more in an exemplary vertical servo motor application. This session includes:
Understanding critical braking, timing and setup parameters for managing vertical loads
Determining how to employ a controlled stop in case of a fault
Sizing a vertical application
Managing risks by protecting yourself, the area and the mechanism from damage
Saving time and frustration using best practices for tuning a vertical load
About the Presenter(s)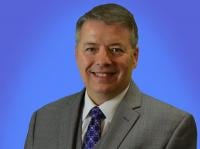 Gordon Ritchie, Technical Training Manager
Gordon Ritchie has over 31 years of experience partnering with machine builders to design motion solutions across the broadest array of applications. He teaches more than 60 technical motion classes each year as well as mentoring application and technical support teams. Gordon is an avid learner who enjoys the Blue Ridge Mountains, photography and videography.