Back to top
Are you focusing on the right design features? When you consider the cost and disruption of a recall, you need to be certain that every washdown is effectively removing pathogens—without also prematurely killing off your motors. But do you know how to identify a motor that can handle daily direct washdowns without damage? One that gives pathogens no place to hide? Not all "hygienic" motors are the same, so let's take a closer look.
You'll learn:
Why motor covers and bags are costly, ineffective and unnecessary
Where motors harbor bacteria, and how truly hygienic design eliminates these features
Why direct washdown can cause motor failure and how pressure equalization solves this problem
How to integrate truly hygienic motors in new, updated and retrofitted machines
About the Presenter(s)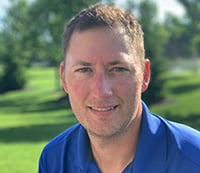 Andy Sitzberger, Senior Field Sales Engineer
Andy enjoys helping innovators make the world a better place. As a Field Sales Engineer, Andy has over 13 years of experience assisting customers as technical advisor and solution strategist. His dedication to motion control and service have made him an integral asset to help solve demanding motion challenges.