Back to top
When researching motor options for an application, one type that often comes up is "servo" motor. Many manufacturers expand and add descriptions like AC and brushless. What do these terms mean and what exactly is a servo motor? In this webinar we'll explore:
What makes a motor a servo?
What is a closed-loop system?
Why is a servo important to manufacturers?
How manufacturers categorize their servo motor offerings
Product(s)
AKM
AKM Low Voltage
AKM2G
AKM2G Low Voltage
AKMH
About the Presenter(s)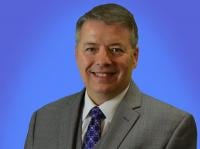 Gordon Ritchie, Technical Training Manager
Gordon Ritchie has over 31 years of experience partnering with machine builders to design motion solutions across the broadest array of applications. He teaches more than 60 technical motion classes each year as well as mentoring application and technical support teams. Gordon is an avid learner who enjoys the Blue Ridge Mountains, photography and videography.