Back to top
Learn how to navigate Motioneering - our fast, feature-rich, online servo-sizing tool for machine builders. In this webinar, we'll show you how to size a system using mechanism types and product filters to assist in product selection. Feel free to simply watch the presentation or get interactive by signing in to Motioneering and sizing an application alongside the instructor.
In this session you'll learn how to:
Create a project and set units
Input parameters in the mechanism view
Set criteria for product selection
Evaluate and balance selection considerations
About the Presenter(s)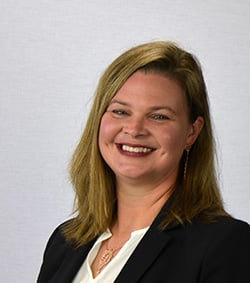 Emily Blanchard, Senior Training Specialist
Emily, Senior Training Specialist, has over 17 years of experience with Kollmorgen. Starting as an inside sales associate and progressing through various roles in the company, Emily found her passion for training due to her joy for learning – absorbing the plethora of educational insight provided by Kollmorgen's blend of technical, sales, and product teams. Emily earned a BA in communications from Virginia Tech and chose to earn a MSEd in adult education and training to enhance her training speciality.