Back to top
When you have questions about motion control, who can you turn to for expert advice? Kollmorgen has answers! Our Ask the Experts series brings together skilled motion specialists to explore our customers' most commonly asked questions and provide proven solutions. Do you have specific questions you would like our experts to address? Each live event includes a segment for questions from the audience, and even if you stream an on-demand session we'll be sure to answer your questions via email.
In this session, Senior Application/Systems Engineer Hurley Gill will discuss a few frequently asked questions regarding the effects of extreme temperature on electric motor performance and longevity, offering proven advice for mitigating these challenges. He'll share his expertise and will also answer the unique questions you bring to the session.
Please join us for this exciting new opportunity to Engineer the Exceptional with your team from Kollmorgen
About the Presenter(s)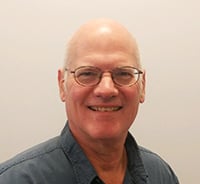 Hurley Gill, Senior Application Engineer
Hurley Gill is a senior application engineer at Kollmorgen. With over 40 years of expertise in the motion control and automation industry, he is often called upon to solve the toughest of application challenges for Kollmorgen customers. Hurley holds a B.S. degree in electrical and electronic engineering technology from Virginia Tech. When not focusing on motion control, Hurley enjoys data analysis, harmonics and building/rebuilding projects.