Back to top
The Mentor Session Series for AKD2G servo drives provides an interactive learning experience with instructor demonstrations that allow you to observe programming techniques and strategies. We will begin with how to set up the drive, then lead you through the process of programming various functions. The instructor will also answer any questions you may have in real time.
Our Mentor Session Series provides the flexibility to target your own development in areas where you might need some additional education. Check back often, as we routinely update the Mentor Sessions with both on-demand learning opportunities as well as our very popular live events.
Oct 19 & 20th, 2022, 11:00AM ET
AKD2G Quick Setup Guide with Safe Torque Off functionality
Need to get up and running with your new 2G system? It starts with the AKD2G Workbench software. This session will give you the fundamentals you need to create motion quickly, build confidence, and accelerate your productivity.
You will learn:
Essential configuration settings
Quick diagnosis of faults and warnings
How to use built-in tools for greater performance
How to setup Safe Torque Off
Advanced Configuration for AKD2G Dual-Axis with Functional Safety
Building from the AKD2G Quick Setup Guide, this session reviews special considerations for the dual-axis AKD2G drive. Controlling two axes in one drive provides a unique opportunity for triggering inputs, tuning, troubleshooting, and capturing data for two axes. This session will help you take full advantage of these dual-axis drive capabilities.
You will learn:
Strategies to manage and organize motion tasks
How to leverage a single input trigger for dual-axis commands
Compliance compensation techniques using performance tuning and Bode plot analysis
How to set up Safe Stop 1 and Safe Stop 2 and Safe Limited Speed
About the Presenter(s)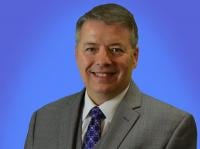 Gordon Ritchie, Technical Training Manager
Gordon Ritchie has over 31 years of experience partnering with machine builders to design motion solutions across the broadest array of applications. He teaches more than 60 technical motion classes each year as well as mentoring application and technical support teams. Gordon is an avid learner who enjoys the Blue Ridge Mountains, photography and videography.