Back to top
The AKD and AKD2G Scope Tool can be used to capture data in many different ways. These tricks can be used to help you understand the finer points of the tool. You will develop a better understanding of the tool and discover some techniques that can enhance your troubleshooting skills.
You'll learn:
What is the Position window?
How does the Slope affect the trigger?
What part does the Level play in the trigger?
How to use DRV.ACTIVE to trigger the scope
How to use one axis to trigger the scope and capture the other axis
Product(s)
AKD
AKD BASIC
AKD PDMM
AKD-C & AKD-N
AKD2G
WorkBench
About the Presenter(s)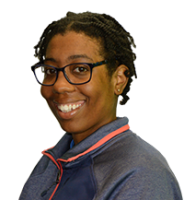 Latonya Scott, Application Engineer
Latonya is a seasoned Kollmorgen Application Engineer, with extensive experience assisting customers with the sizing, selection, and implementation of motion solutions across a breadth of applications. She is a regular instructor for popular Kollmorgen technical courses including AKD BASIC and Motion 101.