Back to top
Enhanced motion can improve the accuracy, throughput and cutting capabilities of your laser, plasma or waterjet cutting machine, leading to increased sales, higher margins and greater satisfaction for your customers. In this webinar, Chris Radley will be providing insights for improved tool-less cutting machine performance based on the motion engineering and product knowledge that has made him an indispensable part of the Kollmorgen team for nearly 25 years.
Register for the webinar today, and join Chris on August 25 to learn:
The advantages and disadvantages of tool-less cutting technologies
How to improve your machine with changes to the motion system and components
How investing in motion enhancements increases profit
How to review a motion solution partner
About the Presenter(s)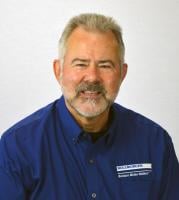 Chris Radley, Senior Manager, Global Platform Commercialization
Chris Radley has over 40 years of experience in the motion control and automation industry as an application engineer, design engineer, field service technician and product line manager. For the last 22 years, Chris has been part of the Kollmorgen technical marketing team, focusing on how to solve application challenges using products and solutions best suited to individual customer requirements.