Back to top
You've sized a motion system, but now what? You find yourself in competition with other machine builders for the contract to supply the machine. Do you need to compromise on price? Or can you win the sale with superior engineering?
In this webinar you'll learn:
What to consider when provided with a solution list
The new and better standard for fine-tuning inertia ratios
Selecting systems that "break the rules"
About the Presenter(s)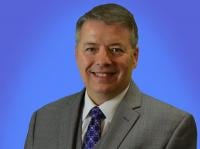 Gordon Ritchie, Technical Training Manager
Gordon Ritchie has over 31 years of experience partnering with machine builders to design motion solutions across the broadest array of applications. He teaches more than 60 technical motion classes each year as well as mentoring application and technical support teams. Gordon is an avid learner who enjoys the Blue Ridge Mountains, photography and videography.