Back to top
Mentor Sessions for Motion 101
Kollmorgen's Motion 101 course immerses learners in the world of servo motors, drives, feedback devices and more. Now, by popular demand, we're offering Mentor Sessions for Motion 101. These courses are globally accessible, and each session can stand alone or be taken as part of the complete Motion 101 course. Register today and get ready to learn all about the advanced technologies and exciting possibilities of servo motion. Each session will run approximately two hours.
These two sessions cover the foundations of motion control. Together, we'll explore:
The Foundations of Electric Motion
Examine motor construction to differentiate various motor types
Assess open and closed loop motion control functions
Analyze key motor characteristics as they apply to various axes
The Foundations of Motor Performance
Review feedback device construction and utilization
Evaluate the influence of inertia in controlling motion
Ensure performance goals by examining various feedback resolution
About the Presenter(s)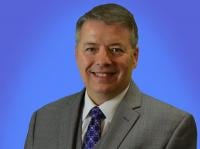 Gordon Ritchie, Technical Training Manager
Gordon Ritchie has over 31 years of experience partnering with machine builders to design motion solutions across the broadest array of applications. He teaches more than 60 technical motion classes each year as well as mentoring application and technical support teams. Gordon is an avid learner who enjoys the Blue Ridge Mountains, photography and videography.