Back to top
You've chosen a hygienic motor. Now, how do you connect it while ensuring your hygienic design? Motor-cable connections don't have to be a weak link in the hygienic design. In fact, cables and connections can ensure the reliability of the hygienic motor. Learn how to establish a reliable hygienic design in this webinar session hosted by Andy Sitzberger.
In this session you'll learn:
How to identify a hygienic motor
How to select connectors and their placement
What cable types ensure reliability and hygiene
About the Presenter(s)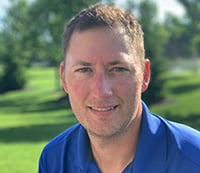 Andy Sitzberger, Senior Field Sales Engineer
Andy enjoys helping innovators make the world a better place. As a Field Sales Engineer, Andy has over 13 years of experience assisting customers as technical advisor and solution strategist. His dedication to motion control and service have made him an integral asset to help solve demanding motion challenges.